SNF claims analytics for PDPM and Managed Care
CORE Analytics™ optimizes your Medicare claims and triple-check processes — generating an average 9:1 ROI
---
CORE Analytics™ – Real-time claims improvement
---
Quickly improve SNF claims revenue, reduce audit risk and simplify triple-check processes.
---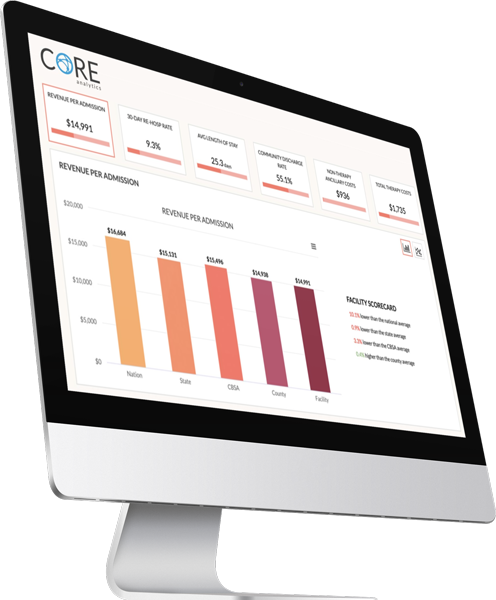 Identify claims revenue opportunities.
Identify missed Medicare and Medicare Advantage revenue before it's too late. CORE clients report an average 9:1 return on investment.
Manage claims audits and risk.
Pinpoint audit risk areas and devise strategies to ensure claims compliance. Quickly identify outliers and strengthen claims coding.
---
Measure PDPM value and outcomes using real-time claims data. Quantify Medicare Advantage performance and improve rates.
Optimize triple-check processes.
Combine claims and MDS data to unlock the full potential of your data. Simplify triple-check processes while improving value.
As reimbursement becomes synonymous with quality and the lines between payer and provider are blurred…
---
Only the claim tells the true story for post-acute care.
Unlock revenue using current claims data
---
CORE Analytics provides unmatched claims analytics power through these modules.
---
---
CORE Analytics: Compliance.
Quantify third-party audit risk with our proprietary SALT (Statistical Analysis of Likely Targets) Report. Compare PDPM focus areas against the national database to drive internal auditing strategy.
---
---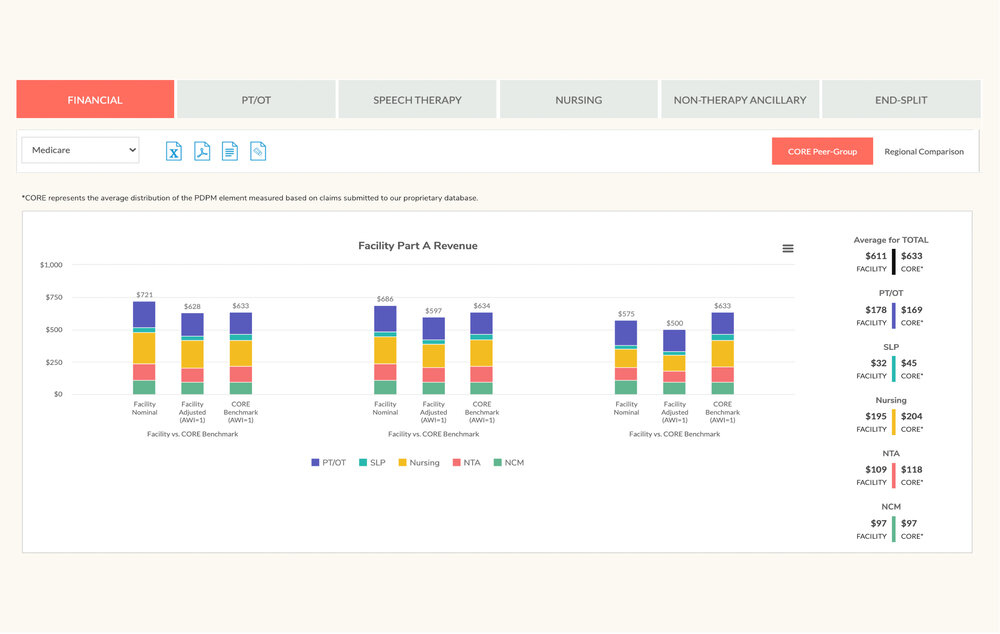 ---
CORE Analytics: Reimbursement
Identify PDPM revenue opportunities with thousands of statistical logic tests for Medicare and Medicare Advantage — guaranteed to improve reimbursement, with an average 9:1 ROI.
---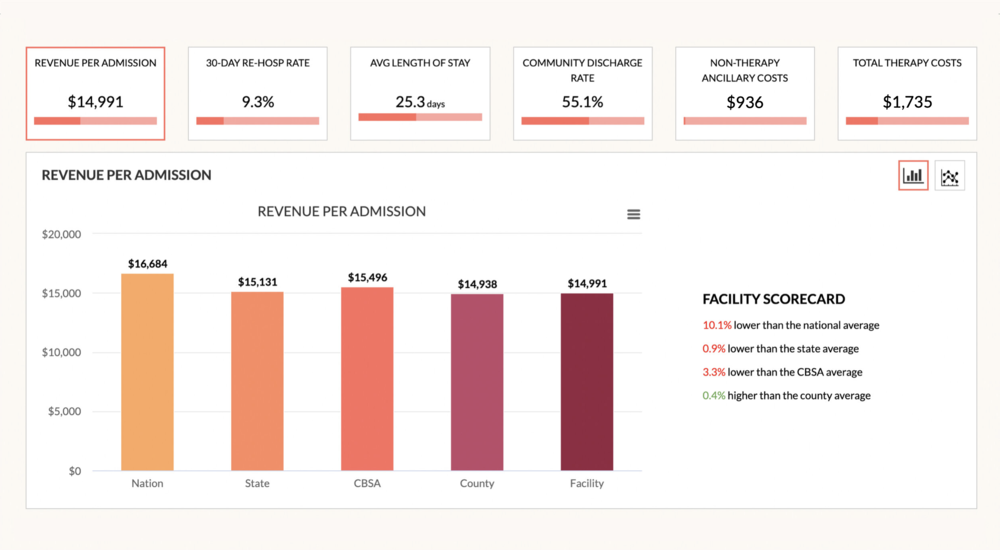 ---
CORE Analytics: Value-Based Post-Acute eXchange (VBPAX)
Measure clinical and financial outcomes to demonstrate referral partner value. Benchmark claims against regional averages to qualitative data measures.
---
---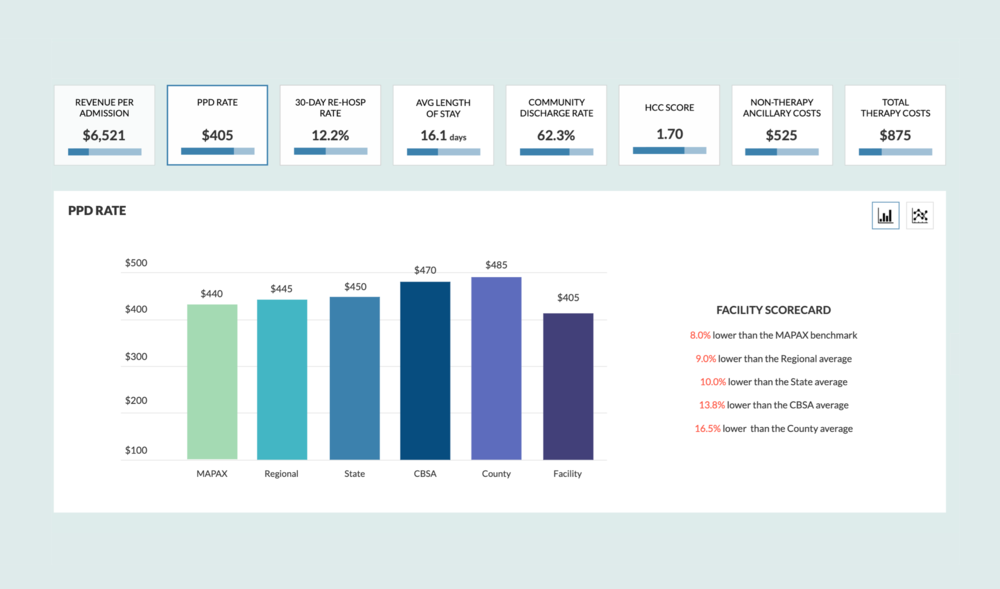 ---
CORE Analytics: Medicare Advantage Post-Acute eXchange (MAPAX)
Unlock insights previously known only to insurance companies. MAPAX delivers the industry's first claims-based intelligence on current SNF-MA reimbursement, outcomes and value proposition.
---
CORE Analytics™ has joined the Simple family of post-acute solutions…
---
We're creating the SNF industry's first real-time view of Claims + MDS + Staffing insights.
What clients love about CORE
---
CORE is ingrained in every aspect of our Medicare and Managed Care process. From guiding triple-check to benchmarking performance to driving compliance auditing, we rely on CORE.
Before CORE, we had no idea how the rest of the industry was performing. Now, our Medicare reimbursement strategy is centered around CORE logic test reconciliation and PDPM benchmarking.
We operate across multiple post-acute care settings. CORE Analytics is imperative for us to quantify and demonstrate value as we enter into risk-based payment models.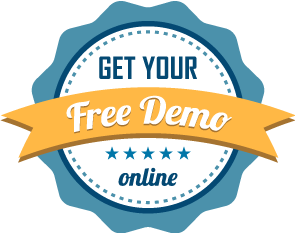 Get your CORE Analytics™ demo
---
Quickly improve your SNF claims outcomes and compliance.
---
It all begins with a better idea. Book a personalized demo to learn how CORE Analytics can help you identify opportunities for PDPM growth and compliance.
---