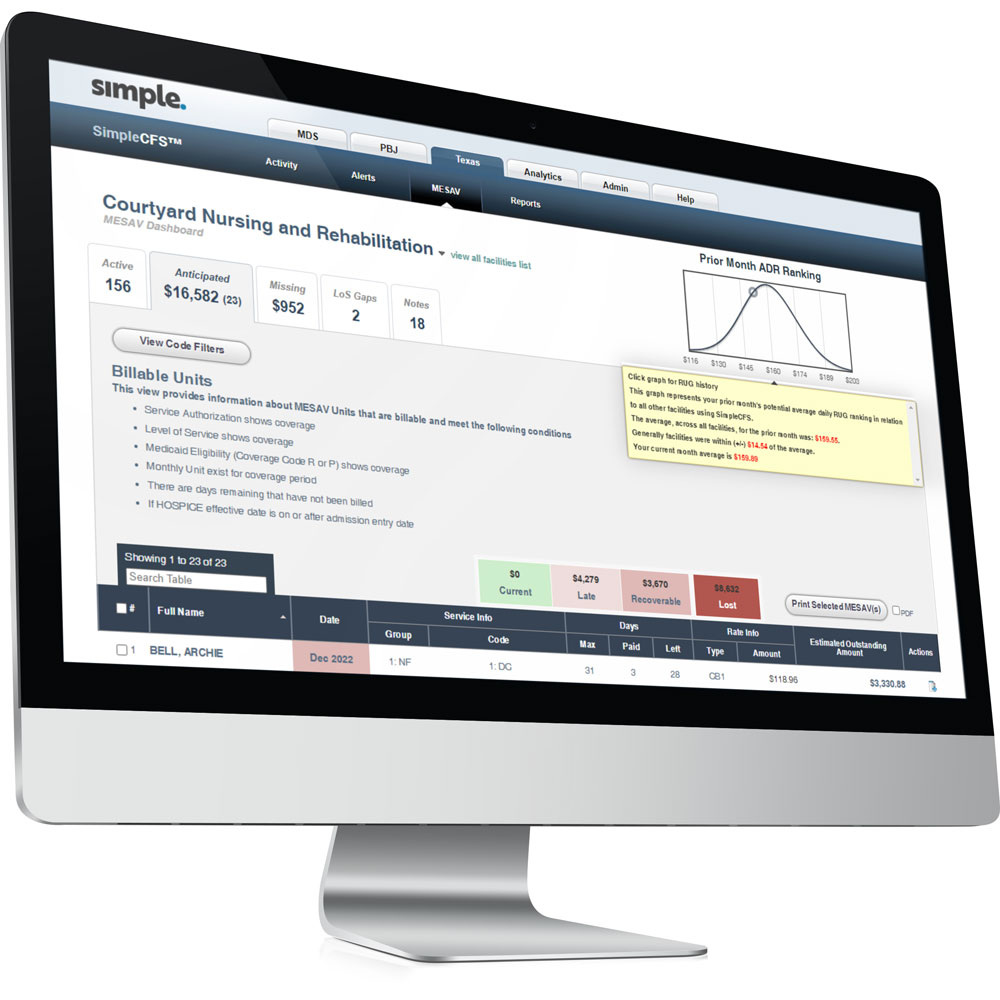 Simplify and automate Texas Medicaid compliance
SimpleCFS™ is the #1 solution for Texas MESAV, LTCMI, 3618/3619, PASRR & MCO automation
---
SimpleCFS™ – Texas' most trusted solution
---
90%+ of Texas SNFs trust Simple to optimize Medicaid reimbursement and simplify Medicaid workflow.
---
Custom-built for Texas skilled nursing care.
SimpleCFS is the recognized best-practice solution for Texas Medicaid forms and Medicaid reimbursement.
---
Loved by LTC providers for over 20 years.
Since 2003, SimpleCFS has helped Texas SNFs simplify Medicaid compliance and LTCMI/MESAV form processes.
The clear alternative to the TMHP LTC Portal.
While TMHP is built just for forms, SimpleCFS fully automates your workflow, with built-in analytics and business tools.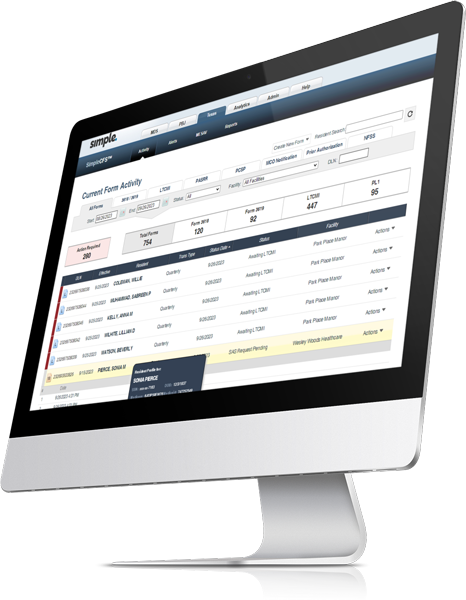 I'm very happy with SimpleCFS! It makes my job very simple and much faster – for example, how fast LTCMIs show up after submission and how quickly they can be completed.
Simplify MESAV, LTCMI, 3618/3619, PASRR and MCO processes
---
Automate Texas Medicaid compliance, simplify workflow and improve reimbursement — for one or multiple facilities.
---
---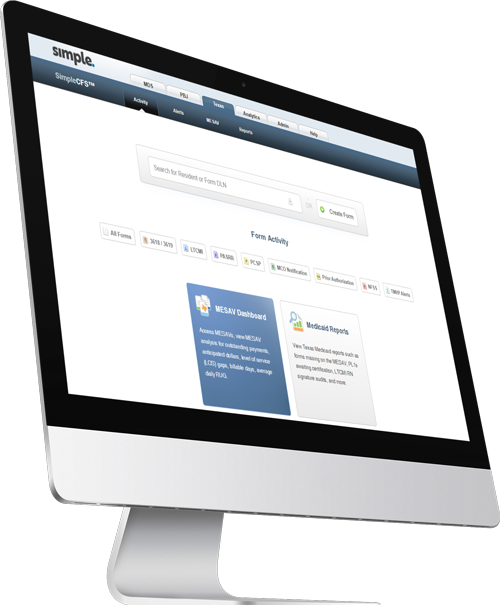 Find billable opportunities and avoid risk.
Get critical business insight into your reimbursement activities, including hidden billable opportunities, while improving forms accuracy and minimizing audit risk.
---
Complete LTCMI immediately after MDS.
No more delays! Avoid lost forms or interrupted workflow by completing the LTCMI immediately upon MDS transmission to CMS (requires SimpleConnect™).
---
Manage LTCMI/MESAV at multiple levels.
Instead of focusing on forms, SimpleCFS is organized by company, facility and residents. Easily view, analyze and print LTCMI forms and track MESAV changes for any resident.
See automated "to-do" lists for all forms.
A simple dashboard shows forms requiring action. Quickly zero in on issues needing immediate attention (like pending denials) by filtering form type, date, status, resident, etc.
---
View 18 months of MESAV data (not 3).
No more TMHP limits of 3 months of MESAV data. SimpleCFS puts 18 months of organized data at your fingertips, plus notifies you of form issues or retroactive billing changes.
---
Power-search MESAVs and resident data.
Track changes and billing alerts to quickly target problems and billable opportunities. Find MESAV changes (including retroactive) across 18 full months of MESAV data.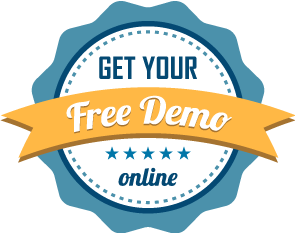 Get your SimpleCFS™ demo
---
Taking charge of Texas Medicaid has never been so simple!
---
90%+ of Texas SNFs trust SimpleCFS™ for Medicaid automation and compliance. Find out why with a fast, free demo.
---