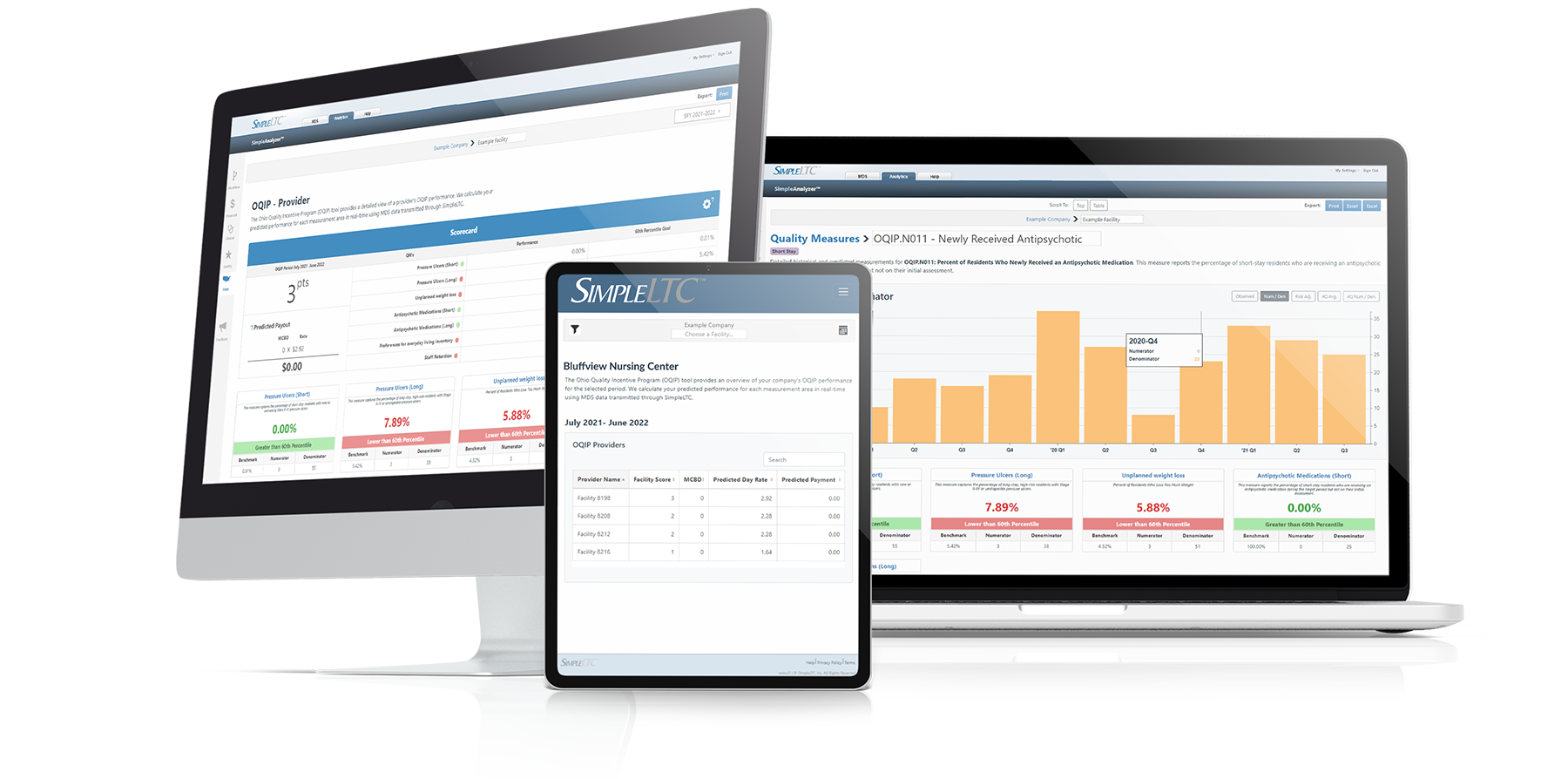 Maximize Ohio Quality Indicators performance and payments
Ensure your organization maximizes important state incentive payments in Ohio.
---
Gain control over Ohio Quality Indicators
The SimpleAnalyzer™ Ohio Quality Indicators analytics module displays predictive insights within your QM data from MDS submissions in real time, so you can accurately forecast Ohio quality payments and identify opportunities for optimizing reimbursement.
With SimpleLTC's Ohio QIP analytics, you can...
Predict detailed payments by facility and year
Analyze individual metrics and performance levels
Compare real-time performance to 60th percentile goals
Pinpoint areas for rapid Ohio quality improvements
Drill down to resident-level QM assessment data
The Ohio analytics solution is an add-on module to SimpleAnalyzer, SimpleLTC's MDS analytics suite, which includes workflow, scrubbing, post-validation analytics for Five-Star and PDPM, and more.
Request your free demo now…