SimpleAnalyzer™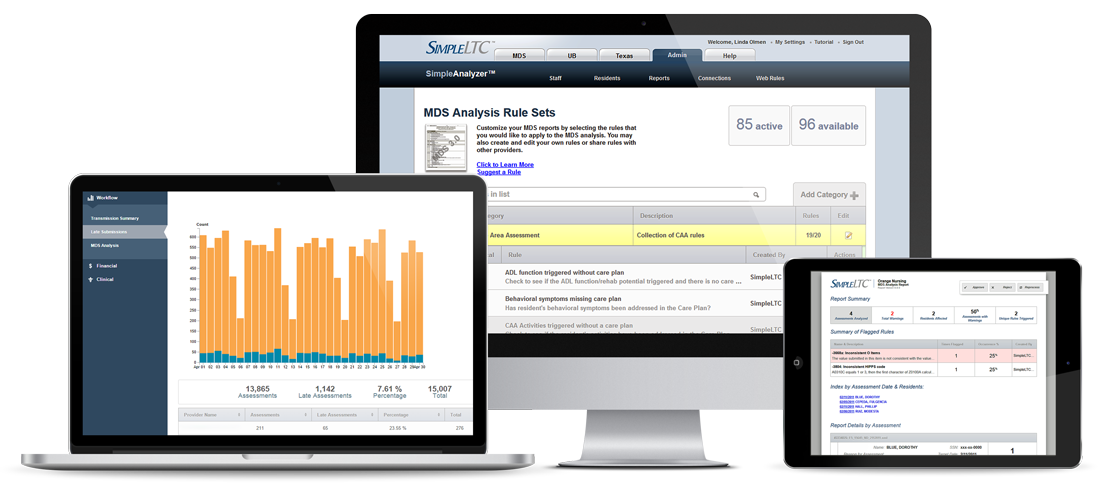 ---
Predictive analytics for PDPM, Quality Measures and MDS 3.0
SimpleAnalyzer™ is a real-time analytical tool for optimizing and scrubbing MDS 3.0 data and improving quality measures.
SimpleAnalyzer comprehensively audits clinical and financial files, alerting you to problem areas, inconsistencies and negative trends so you can correct errors in real time. Because MDS analysis automatically takes place prior to submission, you save time and eliminate costly errors.
SimpleAnalyzer's PDPM analytics will help you succeed under the new payment model through optimized ICD-10 coding practices, detailed PDPM comparisons by facility and resident, and customizable PDPM rules.
With SimpleAnalyzer, you can proactively spot problems, maximize reimbursement, maintain regulatory compliance, reduce audit risk and improve overall quality of care.
What you can do with SimpleAnalyzer™
Improve MDS accuracy and compliance

Optimize PDPM reimbursement

Improve Five-Star and quality ratings

Reduce rehospitalizations

Benchmark data against 5,000+ providers

Achieve real-time quality improvement
Trusted by thousands of SNFs
SimpleAnalyzer is trusted by skilled nursing providers all over the country as a vital element of their reimbursement strategy and MDS workflow. SimpleAnalyzer provides the only real-time, predictive MDS analytical solution for automating MDS/PBJ workflow and optimizing clinical data.

---
Maximize financial performance under PDPM
Leverage the clinical intelligence within your MDS data to gain visibility into PDPM performance. With SimpleAnalyzer™, you can view the financial impact by resident/facility and optimize ICD-10 coding practices, helping you maximize your PDPM potential.
---
Explore SimpleAnalyzer™ for PDPM

---
Quickly improve Five-Star and quality measures
With predictive analytics, quickly understand trends and predict how ratings might change over time. Break down data by survey, staffing or quality to locate hidden weaknesses. View data by individual metric and by quarter and drill down by individual facility, or group of facilities.

Use predictive analytics to improve ratings
Why wait for CMS data that is delayed as long as six months? Now you can improve quality measures using predictive analytics that include data up to your last transmitted assessment. Easily see which residents fall into the QM numerator and why. Proactively spot trends and make improvements in real time before quality ratings are affected.


---
---
Isn't it time for an analyzer that's actually simple to use?
---
Get your free demo of SimpleAnalyzer
---
Get your demo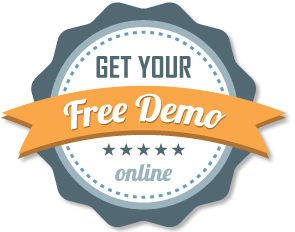 ---
---
Reduce rehospitalizations
Detailed clinical data views help you reduce rehospitalizations, diagnose episode/stay irregularities and optimize clinical outcomes. Your data is benchmarked against thousands of SNFs in the SimpleLTC network to help you predict outcomes and improve overall performance. Easily compare facilities with your organization to find the ones needing immediate attention.


---
Improve MDS accuracy and control – proactively
Because MDS transmission and CASPER report access are built into your workflow, you achieve real-time quality improvement and precise control. Batches are automatically sent to CMS if they pass analysis. If issues are flagged, the batch is paused so you can resolve problems on the fly. After transmission, CASPER reports are automatically retrieved and stored.

---
Customize scrubber rules to fit your needs
SimpleAnalyzer™ lets you design your own analysis policy and staff roles, down to the individual facility level. Utilize built-in rule sets for a baseline level of analysis or, for truly effective business intelligence, customize rules to fit your workflow needs. You're also in control of email alerts, which minimizes "noise" and email fatigue.


---
Optimize diagnoses and ICD-10 coding
Analyze active diagnoses to ensure clinical compliance and maximize reimbursement. Track associated comorbidities by resident and stay. Scan for valid primary diagnoses and associated clinical categories, NTA and SLP comorbidities, and surgical eligibility diagnoses. Manage coding and MDS workflow to achieve ideal staff communication and training.

Maximize state-level quality incentive payouts
SimpleAnalyzer™ provides in-depth, state-level analytics for SNFs in states with quality incentive programs.
---
---