Is your facility ready for the coming Medicare claim audits? Now's the time to prepare! 
On May 4, CMS issued Pub 100-20 Transmittal 12015 mandating Medicare Area Contractors to conduct a 5-Claim Probe and Educate Review for all SNFs in response to the CERT program's 15.1% improper 2022 payment rate. After rescinding the first transmittal, CMS released Pub 100-20 Transmittal 12037 on May 15, repeating the SNF 5-Claim Probe Educate Review mandate and stating the identification of improper payment would result in adjustment or denial of claims.
As of June 5, MACs have begun a nationwide prepayment review, starting with the top 20% of providers showing the highest risk profiles. The main reason for claim adjustment or denial is a lack of documentation.
How can you prepare for the coming audits? Watch this webinar to learn about:
The recent CMS memorandum regarding the SNF 5-Claim Probe and Educate Review
The most frequent reasons for Medicare Part A claim denial
Documentation best practices to support your Medicare claims
Step-by-step procedures to prepare and respond to this or any Medicare audit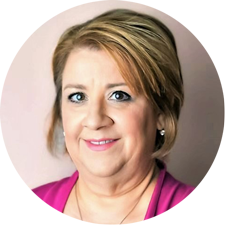 Alicia Cantinieri,
MBA, BSN, RN, RAC-MT, RAC-CTA, QCP, DNS-CT
VP of MDS Policy and Education, Zimmet Healthcare
With over 27 years of experience in long‐term care reimbursement and clinical consulting, Alicia is an expert and speaker on the Minimum Data Set (MDS), care planning, and clinical reimbursement and compliance. She is an AAPACN Resident Assessment Coordinator‐Master Teacher (RAC‐MT) and has earned Resident Assessment Coordinator Advanced (RAC‐CTA), QAPI Certified Professional (QCP), and Director of Nursing (DNS‐CT) certifications.