Triple-Check can make or break your facility: Join us to learn why
Optimizing Triple-Check is not just a choice; it's critical for maintaining compliance, reducing billing errors, increasing cashflow, and preventing fraud or abuse.
In this webinar, learn how a timely and comprehensive Triple-Check strategy can ensure your claims are complete and compliant — and that your revenue reflects your team's hard work.
What you'll learn:
How Triple-Check can make or break your facility
Roles and responsibilities of Triple-Check team members
How to run effective Triple-Check meetings
Best practices from beginning (preadmission) to end (claim payment)
How to take your Triple-Check process to the next level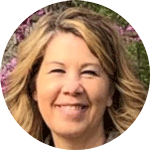 Julie Karafa
Supervisor & Consultant — Wipfli
Julie Karafa is a supervisor with over 25 years' experience in the healthcare industry. She is an expert in Revenue Cycle Management. Currently responsible for managing a team of SNF billers and healthcare consultants. Her team provides a holistic solution to compliance audits, which includes a through review of assessments, documentation, and recommendations for improvement which has provided extensive benefits to the clients served.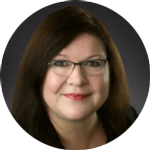 Terri Lee
Manager & Consultant — Wipfli
Terri Lee is a manager with over 35 years of experience in the healthcare industry and is a seasoned professional with our senior living accounts receivable and revenue cycle team. Her experience includes training and consulting on collections and revenue recognition of all payer sources, starting with the admission process through final claim adjudication.