New Five-Star scoring metrics announced by CMS could penalize thousands of SNFs with falling star ratings for Staffing. The new guidance for calculating staffing stars incorporates weekend nurse staffing, nurse turnover, and administrator turnover. The data changes will affect calculations beginning July 27. That's not much time before the Aug. 14 PBJ submission deadline!
Is your organization ready to avoid falling stars? Watch our quarterly PBJ webinar to get the latest updates, plus answers to your specific questions.
---
[On-demand webinar] PBJ Quarterly Webinar: Avoiding Falling Stars & More
Be sure you're ready for the Aug 14 deadline
Watch on-demand
---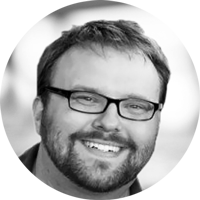 Nate Hoard is the Senior PBJ Specialist for SimpleLTC. For over a decade, Nate headed up SimpleLTC's client support team. He now brings his product and industry expertise to the Payroll-Based Journal community, providing guidance for thousands of nursing facility staff in this critical compliance function.