If you have issues registering for the webinar, please email simple@ntst.com.
Home Health Agencies: It's time to prepare for the new Discharge Function Score!
With the final CY2024 rule, home health agencies face several changes, including the new Discharge Function Score. Derived from Section GG of the OASIS, this measure will be included in the Value-Based Purchasing (VBP) program beginning January 2025.
If you think you have plenty of time to switch gears, think again. The baseline year for reporting the Discharge Function Score is 2023 — so your OASIS documentation is already making a difference for your score and VBP reimbursement.
CMS has stated that home health agencies need to place more emphasis on Section GG, especially the "activity not assessed" items. This webinar will provide the latest guidance and strategies for improving Section GG accuracy so your agency can prepare for the new VBP measure.
What you'll learn:
How the new Discharge Function Score is derived from Section GG
Best practices for documenting Section GG items
Strategies for navigating the Discharge Function measure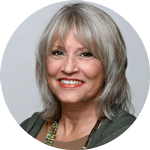 Lisa Selman-Holman JD, BSN, RN, HCS-D, COS-C
Vice President of Education & Quality — McBee
Lisa Selman-Holman brings more than 35 years of experience in the home health and hospice industry, specializing in regulatory compliance, both as an RN and a home care attorney. In her role as VP of Education & Quality, Lisa leads the education team in producing quality education through live events and online via Post-Acute Academy. Post-Acute Academy includes a robust catalog of courses in home health and hospice hot topics as well as onboarding requirements. Additionally, Lisa leads the quality audit team to ensure the highest-level of accuracy in coding and clinical documentation internally at McBee and externally for clients nationwide. Lisa is the past chair of the Board of Medical Specialty Coding and Compliance (BMSCC) and is an originator of the Homecare Coding Specialist-Diagnosis (HCS-D), Homecare Clinical Specialist-OASIS (HCS-O) and Homecare Coding Specialist-Hospice (HCS-H) credentials. She is an AHIMA Approved ICD-10-CM Trainer.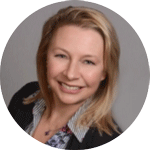 Michelle Horner BSN, RN, HCS-D, HCS-O, HCS-H, COS-C
Post-Acute Education Manager — McBee
Michelle Horner has more than 25 years of experience in healthcare with an extensive background in critical care and home care. She currently specializes in Quality, Clinical and Regulatory Consulting and Education. Michelle develops and provides education to both internal staff and external clients. She has produced and presented live national and internal webinars. She travels to provide custom on-site client education programs. Her expertise regularly appears in the Decision Health Diagnosis Coding Pro. Michelle consults with clients on process improvement projects as well as analyzing and improving outcomes and Star ratings. Michelle works with clients and staff to identify and create custom educational programs. Michelle has been instrumental in the creation of content for the McBee Post-Acute Academy.