PBJ insights for South Carolina SNFs
The PBJ landscape can be overwhelming. Tracking turnover, logging agency shifts, verifying RN coverage, and cross-referencing EmployeeIDs are no small tasks. In a fast-paced industry balancing automation and accuracy, the human touch remains critical to PBJ success.
Join this webinar for the latest PBJ updates and strategies. Protecting your Five-Star is more important than ever… but it doesn't have to be a mystery.
This is special session presented with CCME for South Carolina SNFs.
What you'll learn:
How the new turnover calculations impact your data
Navigating the EmployeeID Linking process
Strategies for PBJ and staffing-star success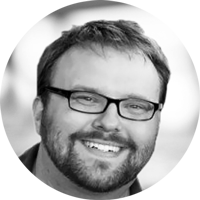 Nate Hoard is the Senior PBJ Specialist for SimpleLTC. For over a decade, Nate headed up SimpleLTC's client support team. He now brings his product and industry expertise to the Payroll-Based Journal community, providing guidance for thousands of nursing facility staff in this critical compliance function.