CORE Analytics: Medicare Advantage Post-Acute eXchange (MAPAX)
The industry's premier claims-based intelligence on current MA reimbursement, outcomes, and value-proposition
CORE's Medicare Advantage Post-Acute eXchange (MAPAX) is the SNF industry's first claims-based intelligence on current SNF-MA reimbursement, outcomes, and value proposition.
Under the Medicare fee-for-service program, you can determine what every facility's rate structure is based on their County. Under managed care, individual facilities have little idea how they are doing relative to their peer group – often none at all.
These data limitations foster a challenging environment for the provider when negotiating with the plans. We refer to this as "information failure" or more specifically "asymmetric information" — an economic principle that exists when one participant (the plans) in an exchange knows more than the other (the providers).
With CORE, you can shift the knowledge edge and negotiating leverage back to where it belongs: to you, the provider.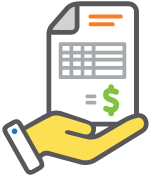 MAPAX delivers the healthcare industry's first claims-based intelligence on current MA reimbursement, outcomes, and value proposition. You won't find this data anywhere else, despite Medicare Advantage enrollment exceeding 40% of all beneficiaries nationally. MAPAX levels the playing field between payer and provider.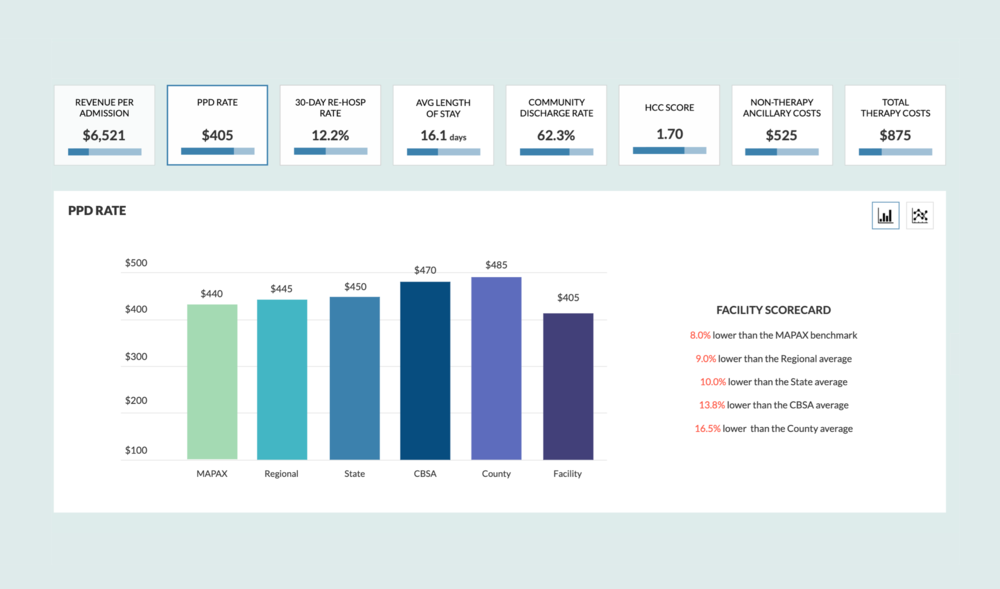 Quantify value proposition
MAPAX analyzes current MA claims and compiles insights related to utilization, revenue, lost reimbursement opportunities, compliance risks, quality data and value proposition. This information is critical to aid with contracting, rate negotiation and case management. Filter data by region (down to County level) and adjust by acuity or drill into a specific insurance plan.
The goal is to empower your facility to quantify programs you do well — from a clinical, financial, and patient satisfaction standpoint — with the contextual data to promote their capabilities we can change healthcare from a market where supply drives to demand to one where quality drives demand.
"Case manage" MA patients
The case management process for Medicare Advantage admissions has long plagued post-acute care. The fragmented process is administratively taxing and often results in lost provider revenue. It's not uncommon for a facility to provide a level of care above the authorized (and paid) level or miss out on billing for certain exclusions or outliers.
Our goal is to identify gaps in the case management process that are indicative of lost revenue opportunities via claim review, and offer patient-specific opportunity for revenue enhancement.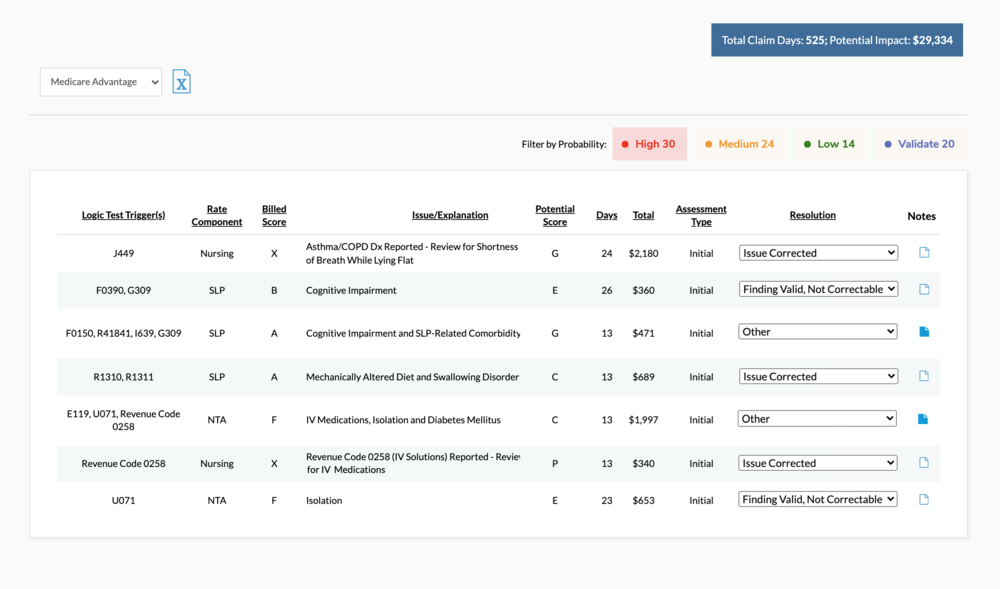 Get your free CORE demo
Book a personalized online demo to learn how CORE can help you identify opportunities for growth
---
Schedule demo