Prepare for PDPM success with SimpleAnalyzer™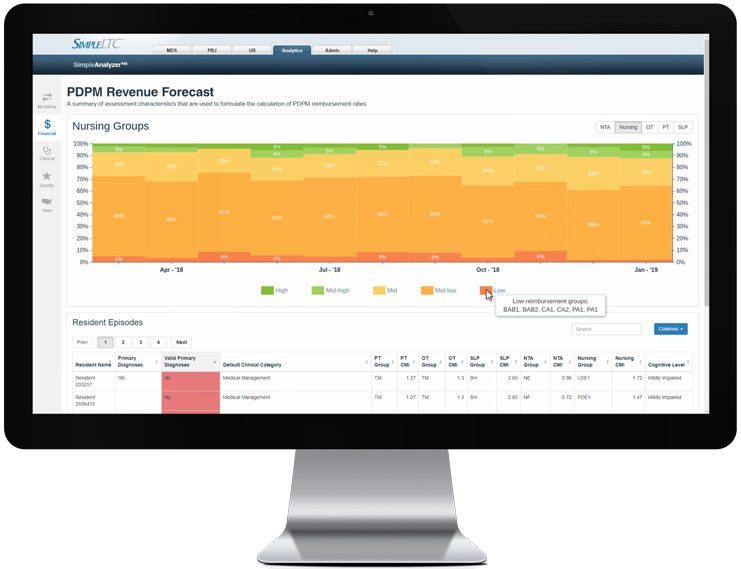 The powerful new PDPM tools built into SimpleAnalyzer™ allow you to leverage clinical intelligence and MDS data to prepare for success under the new Patient-Driven Payment Model.
Forecast and track PDPM reimbursement levels over time
Explore and optimize primary diagnoses under PDPM
Identify invalid primary diagnoses by resident or facility
Predict CMI trends at company, facility and resident levels
Spot negative PDPM trends and correct problem areas
Prepare for success under the PDPM payment model
On-demand PDPM training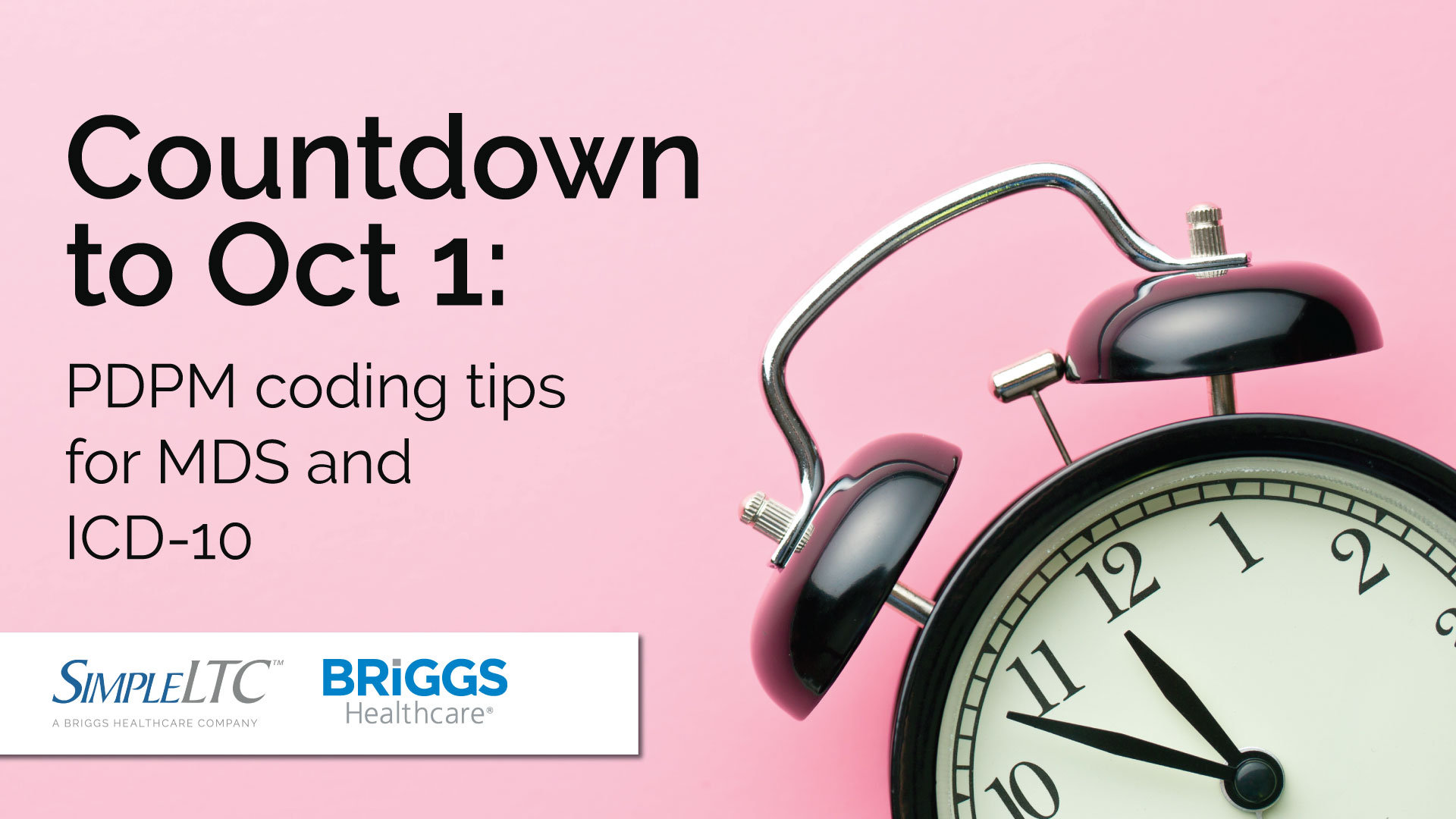 [Webinar] Countdown to Oct 1: PDPM coding tips for MDS and ICD-10
PDPM is on the horizon! Are you wondering whether you'll be ready by Oct. 1? Don't fret — we'll help you prepare for the upcoming changes.
[Webinar] PDPM in the real world: Solutions and case studies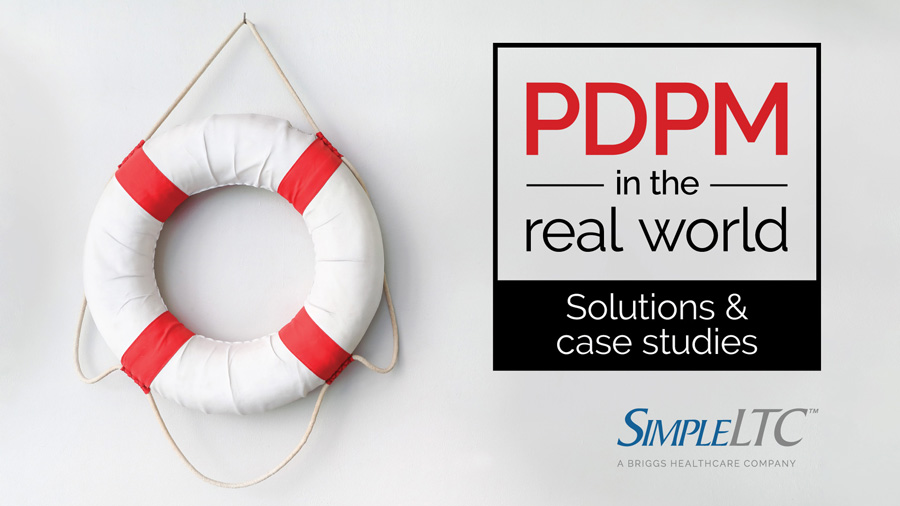 Our live webinar filled up in record time — now you can watch it on-demand.
In this on-demand webinar, you'll learn real-world advice and tips to help you survive and thrive in the new PDPM world. We also feature a detailed case study of Sava Senior Care (200+ facilities) and their "all hands on deck" strategy to ensure success under PDPM.
Watch webinar now
[Webinar] It takes a village: The team approach to PDPM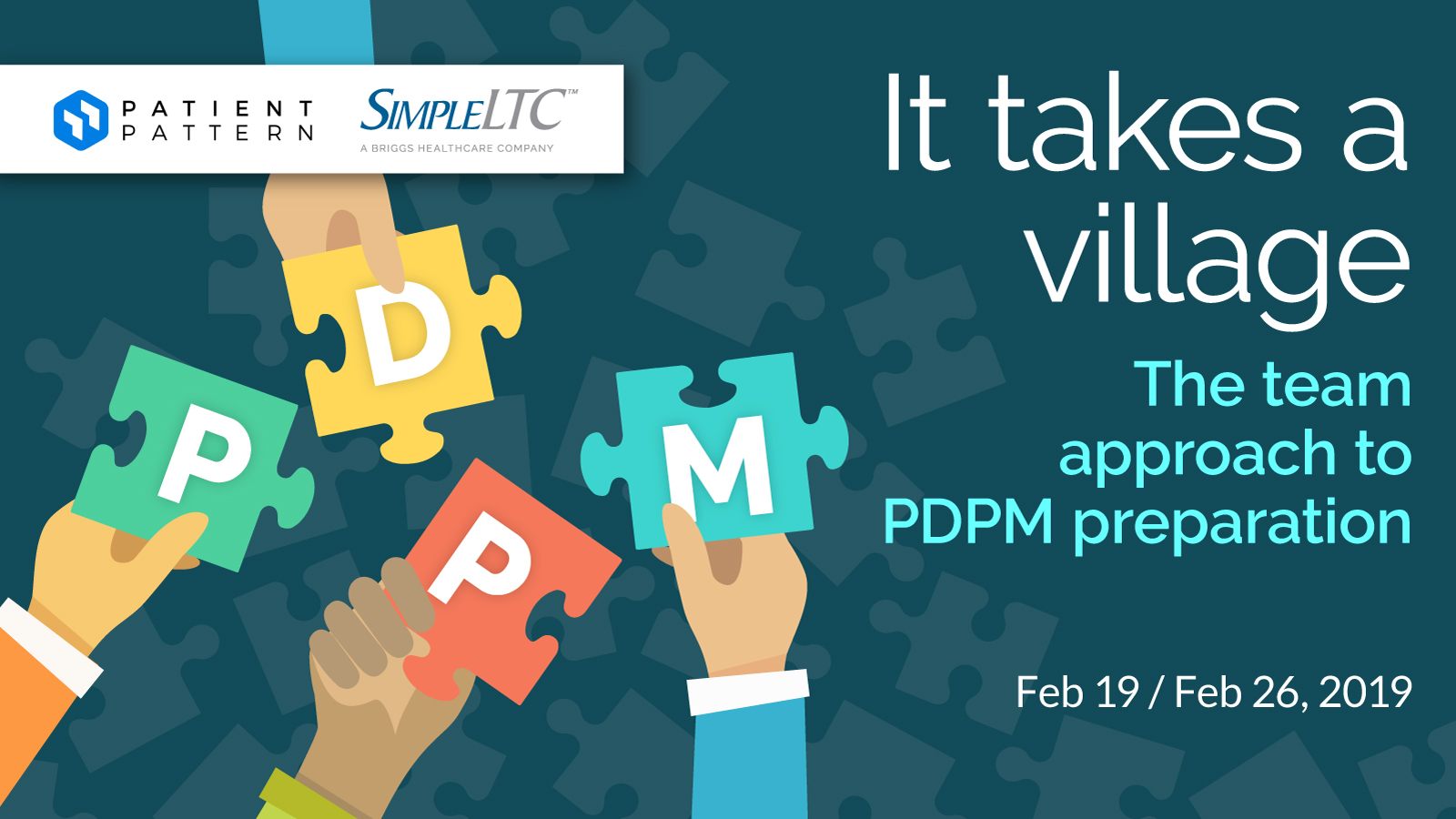 One of our most popular webinars ever, with more than 4,000 attendees.
Learn how to implement a multidisciplinary team approach to PDPM that will predict the impact of PDPM CMI prior to resident admission, align diagnoses between medical personnel and MDS submissions, coordinate documentation efforts, and more.
Watch webinar now
[Webinar] 4 critical ways to prepare for PDPM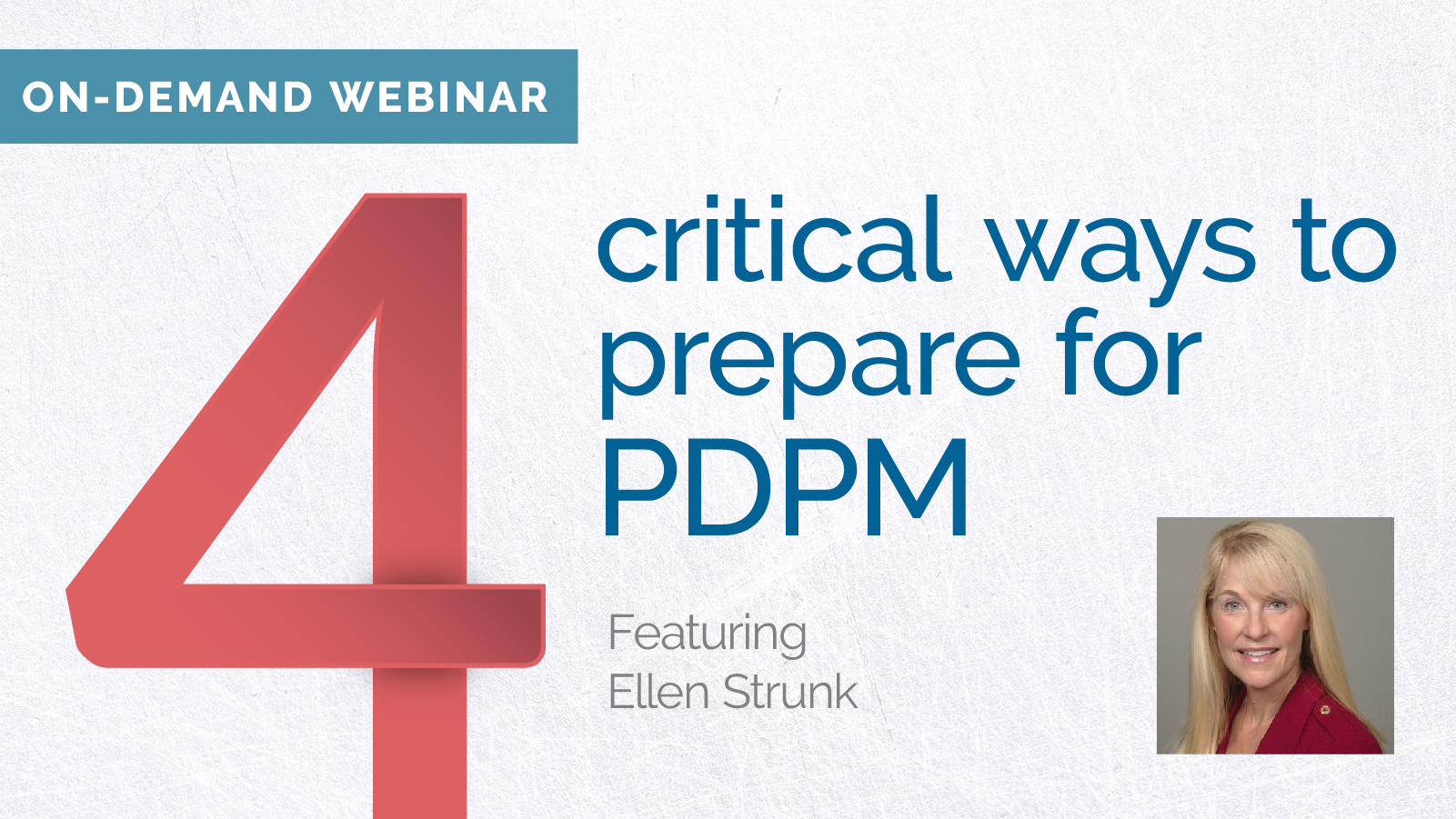 This on-demand webinar, featuring PDPM expert Ellen Strunk, explores the components of PDPM, how it differs from RUG-IV, the relationship between PDPM and SNF level of care criteria, action steps to prepare for the implementation, and much more. The webinar highlights four critical elements you MUST focus on in order to prepare for PDPM: Clinical, Coding, Admissions and Billing
Watch webinar now
[Webinar] PDPM demystified: What you need to know now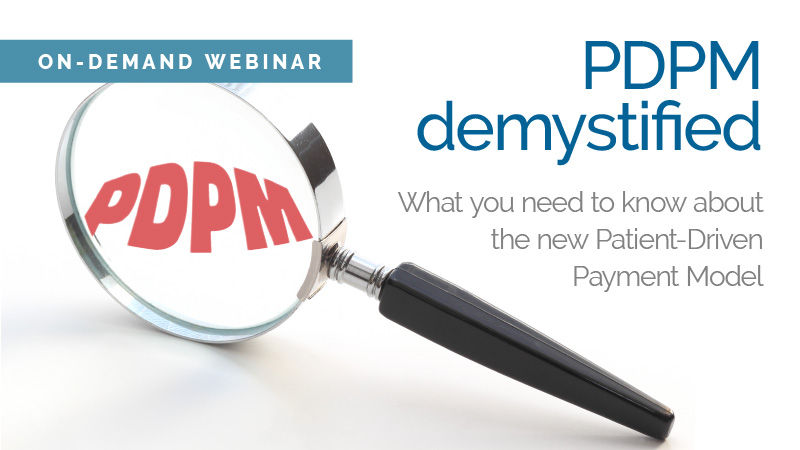 Say goodbye to RUGs-IV and hello to PDPM. As we move away from a payment model driven by therapy minutes to one based on patient characteristics, how will your facility continue to provide therapy in a fiscally responsible manner? How will you pay your therapy contractor when therapy minutes do not drive payment? We address these and many more questions in this informative webinar.
Watch webinar now