PDPM now has implications far beyond Medicare...
CMS is finally making good on its 2018 announcement that support for RUG-III and RUG-IV on federally required assessments will be ending on October 1, 2023.
That means PDPM now has implications far beyond the ever-dwindling Medicare FFS, most notably for various State Medicaid programs. We've already seen several Medicaid Case-Mix Index (CMI) systems making the switch to PDPM for CMI.
This webinar provides an update on PDPM performance and explores how lessons learned from Medicare can best prepare providers to succeed with Medicaid PDPM and other federal initiatives.
What you'll learn: 
How to measure industry averages for PDPM component distribution capture.
The various state-specific models being explored for Medicaid PDPM.
The latest Medicaid PDPM strategies for accurate assessment capture.
Vincent Fedele - Chief Operating Officer, CORE Analytics
With over 10 years of SNF analytics expertise, Vincent serves as Chief Operating Officer at CORE Analytics where he specializes in merging data with facility-specific, accretive outcomes to develop (and manage) a provider's "Risk Profile." His "fee-for-service" roots enable Vincent to reconcile the conflicting incentives in a world where volume and value run parallel.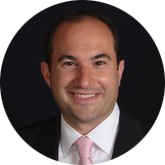 Michael Sciacca - Chief Operating Officer, Zimmet Healthcare Services Group, LLC
Michael is a licensed physical therapist with nearly 20 years of post-acute clinical management experience. His years as a practicing therapist serve as the foundation for his resident-centered approach to consulting. Mr. Sciacca has over 15 years of consulting and leadership experience, specializing in therapy program development and performance enhancement for SNFs operating under Medicare PPS and Medicaid CMI payment systems.