Don't hit the rocks! Stay on course with GG and PDPM
October 1st changes will be here before you know it! How can you chart a sure course and ensure smooth sailing for GG and PDPM? While we await new RAI manual updates surrounding the removal of Section G regarding Quality Measures and reimbursement, now's the time to prepare for accuracy and capture with GG and PDPM.
In this webinar, we share findings on the most missed PDPM capture items and GG issues, including tips, strategies, and critical resources for success.
What you'll learn
Rules surrounding GG capture and utilization impacting clinical care, functional outcome reporting, and reimbursement with a glimpse into the future as we know it
How to implement PDPM data capture to reflect true patient conditions that impact care delivery and reimbursement
Top 3 misses in PDPM capture and GG missteps with analytical insight, knowledge, resources, and strategies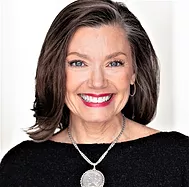 Susan Krall

, Chief Strategy Officer, QRM
Susan is a Physical Therapist with 30+ years of multi-state Post-Acute rehab management experience. Her client base includes privately owned and nationwide for-profit and not-for-profit SNFs and CCRC campuses. At Quality Rehab Management (QRM), Susan helps clients identify strategies for enhanced outcomes and patient satisfaction in today's regulatory environment.