How to use ezPBJ'S real-time Five-Star predictor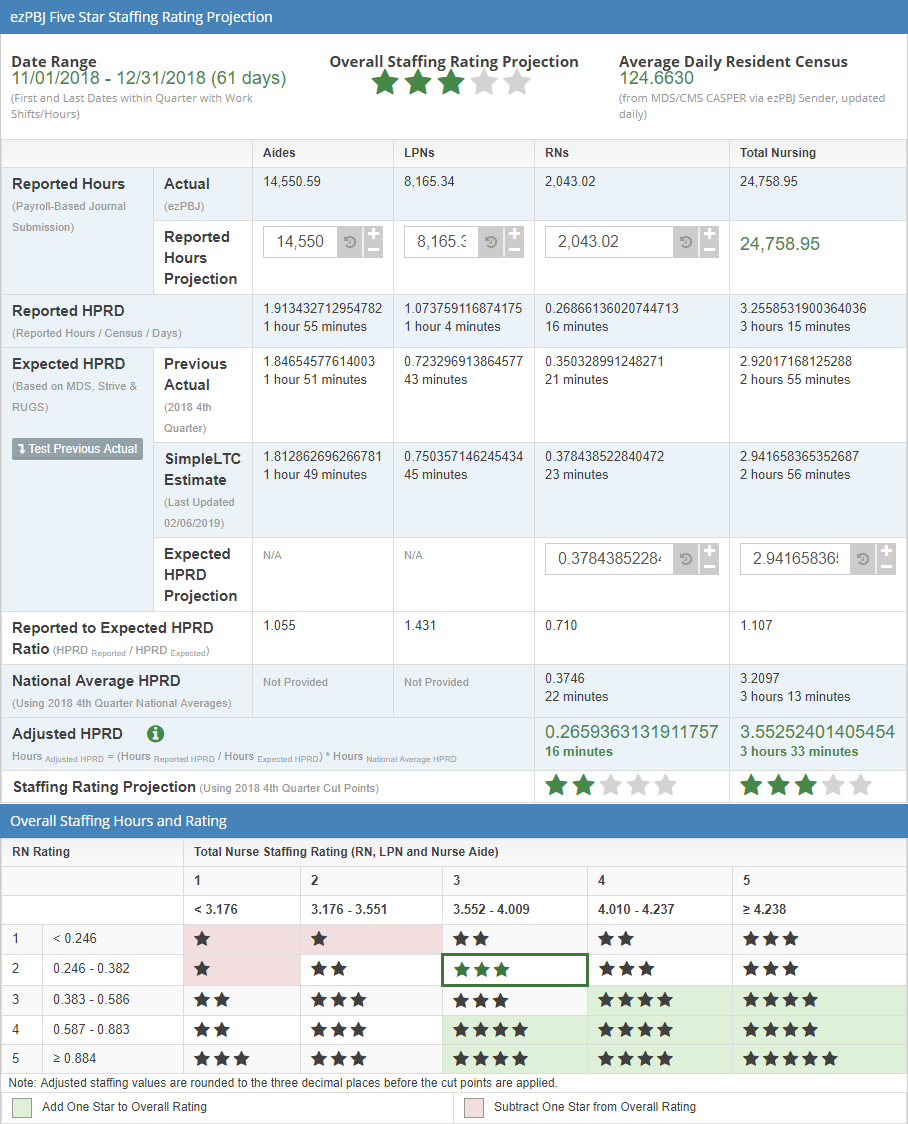 ezPBJ's Five-Star Staffing Projections show your expected Five-Star rating for the active, current quarter – anywhere from 4 to 6 months before CMS publishes your rating to Nursing Home Compare.
The staffing Five-Star projection is built on multiple data points, including:
Reported PBJ hours you assemble in ezPBJ
Daily updated Census data based on your MDS submissions
The challenge is MDS data
For your PBJ rating, CMS uses MDS data to calculate your facility's census and Case Mix (Expected Hours).  Think of Case Mix as a measure of the clinical complexity – or acuity – in your building.
Case Mix is the secret sauce to Five-Star ratings for many facilities. The Case Mix number calculates what CMS thinks you SHOULD have for nursing hours based on residents' RUG scores and the STRIVE staffing study.
With our sister company SimpleLTC, ezPBJ can analyze your live MDS submissions and calculate in real time the same census and Case Mix results that CMS will. For customers who don't use SimpleLTC, ezPBJ projects your Five-Star rating using CMS provided Census reports and prior quarter's Case Mix.
Manage your staffing levels and your Five-Star rating
ezPBJ's Five-Star Staffing Projection tool allows you to predict your Five-Star rating anytime in the quarter and project the impact of changing staffing levels. 

For example, if you're predicting a 2 Star, use our "What If" testing to see what it would take to get to a 3 Star before the end of the quarter. These estimates allow facilities to adjust staffing levels and expected Five Star ratings BEFORE the quarter even ends.