Have you noticed some of your CMS long-stay/short-stay reports missing?
If you have, you're not alone. QTSO
announced last week
that, beginning today, several MDS 3.0 quality measure reports will be unavailable from the CASPER system. The reports relate to resident long-stay/short-stay details.
What reports has CMS removed?
As of today, CMS has removed the following reports/report package (in the MDS 3.0 QM Reports category):
MDS 3.0 Facility Characteristics Report
MDS 3.0 Facility Level Quality Measure Report
MDS 3.0 Monthly Comparison Report
MDS 3.0 Resident Level Quality Measure Report
MDS 3.0 QM Package Reports
The reports have been temporarily disabled so that CMS can add the following categories of quality measure data:
Percent of Residents Whose Ability to Move Independently Worsened (Long Stay)
Percent of Residents Who Used Antianxiety or Hypnotic Medication (Long Stay)
Percent of Residents Who Made Improvements in Function (Short Stay)
QTSO has not yet announced when the reports will again be available.
Where to find the missing CMS QM data
Here's the good news:
There's no need to wait for QTSO to provide the new QM data via the CASPER system.
SimpleAnalyzer™ users already have access to resident-level QM data that includes long-stay/short-stay details for each category listed above (and many more). These categories are available in the Quality Measures section under the Quality tab. Just use the search box to locate the specific QMs you need. (In this case, you can just search for "N03".)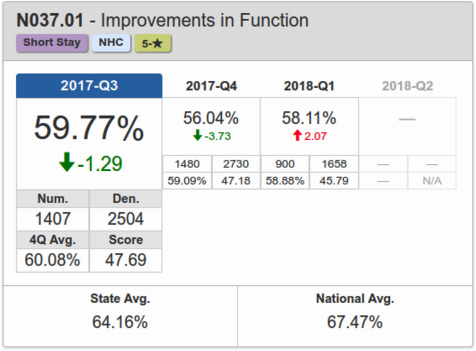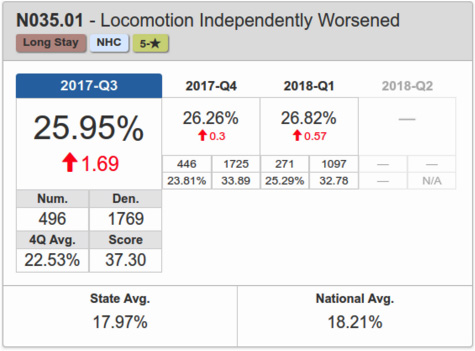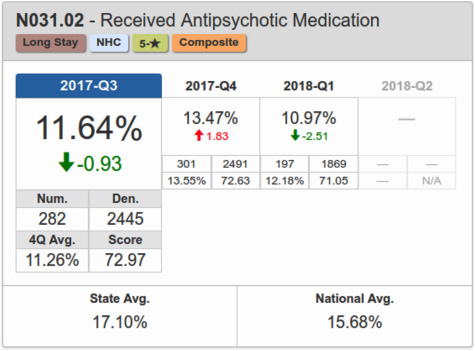 Get your free SimpleAnalyzer™ demo
SimpleAnalyzer™ provides comprehensive real-time quality measure information to help you proactively improve outcomes, quality of care and reimbursement. Best of all, it's designed to be simple to use and affordable for any facility. If you'd like to see a free online demo of SimpleAnalyzer™, please 
click here
.