SimpleAnalyzer™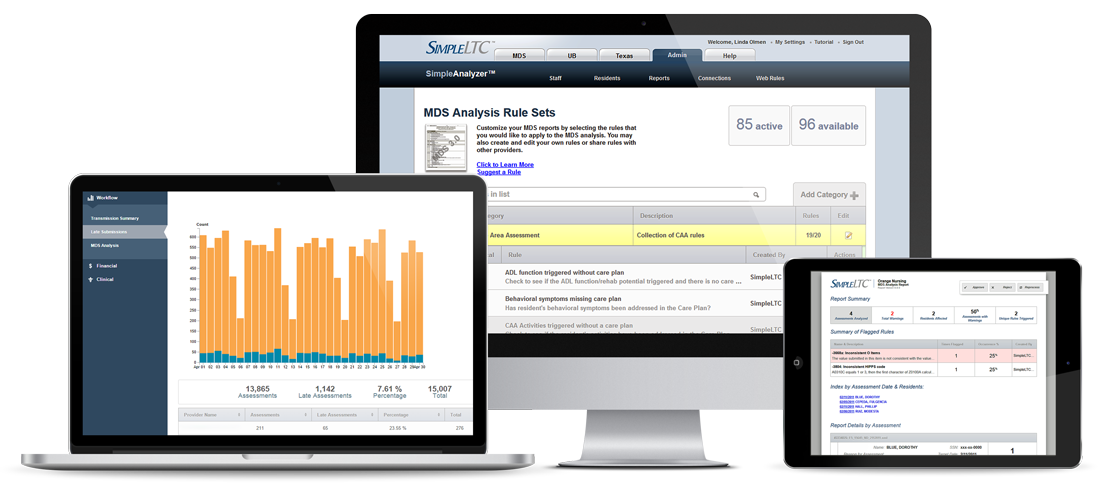 ---
MDS 3.0 analytics + UB-04 analytics = optimal reimbursement
MDS inaccuracies and missing documentation can cause missed billing opportunities, regulatory compliance issues and ineffective care plans. Incorrect or incomplete UB-04 forms can result in suspended or denied claims, RAC/MAC audits, take-backs and, ultimately, a significant loss of revenue.
And when your MDS and UB data are not in sync, the problems only become magnified. Revenue suffers, workflow is slowed and resident care eventually suffers.
SimpleAnalyzer™ is a web-based analytical tool for optimizing and "scrubbing" MDS and UB files. It comprehensively audits both clinical MDS and financial UB files, alerting you to potential problem areas, inconsistencies and missing documentation so you can correct errors before submission. It does the detailed analysis work your team doesn't have the time to do.
With SimpleAnalyzer, you can proactively spot problems, maximize reimbursement, maintain regulatory compliance, reduce audit risk and improve overall quality of care.

What you can do with SimpleAnalyzer™
Analyze and optimize MDS 3.0 and UB-04 files

Reduce costly errors and audit risk

Improve reimbursement through optimized billing

Evaluate key data without information overload

Shorten triple-check time
One simple solution for both MDS 3.0 and UB-04
Many analyzers have a reputation for being overly complicated, expensive and difficult to learn. SimpleAnalyzer simplifies the entire process of UB and MDS analtyics, providing integrated MDS scrubber and UB scrubber technology that helps you optimize reimbursement, maintain regulatory compliance, reduce audit risk and improve quality of care.


---
Improve quality measures
Employing a comprehensive set of quality measures, SimpleAnalyzer automatically analyzes and "scrubs" MDS and UB files as a natural step within your workflow. The intuitive interface and reporting dashboard present your data in a simple format, allowing you to apply MDS scrubber analytics and UB analytics, as well as control MDS transmission. The result is an overall improvement in quality and accuracy.


---
Clinical + financial trend analysis
For the first time, you can use one simple tool to coordinate your UB and MDS scrubber processes. Your business office and clinical staff can now work together to share and compare relevant data and create an optimal billing scenario. And the integrated MDS transmission and CASPER reporting means you can further automate and streamline the critical MDS process.


---
Isn't it time for an analyzer that's actually simple to use?
---
Get your 30-day free trial of SimpleAnalyzer
---
Start your trial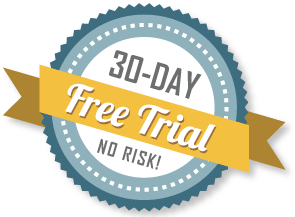 ---
---
Drastically shorten triple-check time
Now you can automate financial analysis procedures that previously were completely manual. Triple-check processes become much more efficient, increasing financial opportunity while saving valuable staff time. SimpleAnalyzer users report shortening triple-check time from a full day to as little as two hours.


---
Increase MDS accuracy and control
SimpleAnalyzer allows you to design your own MDS transmission policy, down to the individual facility level. You designate who can review/approve flagged issues and SimpleAnalyzer keeps a record of user activity, increasing staff accountability. The result is more accurate MDS data and optimal reimbursement.


---
Analyze and transmit MDS batches automatically
After the MDS batch is created, SimpleAnalyzer automatically checks for accuracy and integrity. If a batch passes analysis and is approved for auto-transmit, SimpleAnalyzer automatically sends it to CMS. If issues are flagged, the batch is paused so you can resolve problems prior to transmission. After transmission, Final Validation and CASPER reports are automatically retrieved and stored.

---
Maximize UB financial performance
Once your financial system creates the UB, you choose to upload it either automatically or manually. SimpleAnalyzer then "scrubs" the UB, alerting you to inaccurate claims or missed billing opportunities. Detailed visual reports help your team validate both billing and workflow, and serve as a critical addition to your triple-check processes.

---
Customize rules to fit your needs
SimpleAnalyzer features built-in MDS analytics and UB-04 analytics created by an Advisory Panel of reimbursement experts and SimpleLTC customers. You can utilize this rule set for a baseline level of analysis or, for truly effective business intelligence, customize existing rules to fit your workflow needs. You can even build your own company-specific rule sets.


---
---