CMS' New 6-Measure Calculation for Staffing Stars
Last quarter, CMS rolled out new measures for calculating Staffing Ratings, which will have a substantial effect on how SNFs manage their Five-Star score. Now, CMS requires a Staffing Rating of five stars to improve the overall Five-Star score. CMS also changed how the Staffing Rating is calculated by adding four new staffing data points: 
Total Nursing Adjusted HRD for weekend days

 

Percentage of total nursing staff (RNs, LPNs, LVNs, Nurse Aids, Medication Aids/Technicians) who left the SNF over a 12-month period

 

Percentage of RNs who left the SNF over a 12-month period

 

Number of administrators who left the SNF over a 12-month period

 
How can I minimize falling stars?
With these changes, it's more important than ever to have a plan for PBJ and your staffing score. Take these steps to proactively manage your Staffing rating and PBJ compliance. 
Accurate and timely PBJ submission: Take full advantage of the tools in SimplePBJ™ to ensure you check all the boxes for PBJ success. And be sure to submit your data ahead of the deadline. 
Monitor EmployeeIDs: Make sure your staff have only one EmployeeID on file with CMS. If a staff member has been submitted with more than one EmployeeID, use the EmployeeID Linking option in the Staff section of SimplePBJ. Otherwise, your turnover statistics will likely be artificially high. 
Continue to learn: It's important to stay up to date with CMS as we learn more about these new calculations. Attend trainings, like our upcoming Quarterly PBJ Webinar, to learn the latest news and strategies.  
Almost here! Complete Five-Star calculations in SimplePBJ™
For months, our team has been hard at work ensuring our staffing analytics tool can comprehensively predict PBJ Five Star calculations. It was a huge task with complex calculations, but we are excited to unveil our updated Predict Five-Star page.
How can I track my staffing turnover data?
Staffing turnover is a critical measure in the new CMS star-rating methodology. CMS has provided parameters for calculating these measures. Our Predict Five-Star page will now include live calculations for all three turnover metrics: Total Nurse Turnover, Registered Nurse Turnover, and Administrator Turnover. Together with the new Weekend Nurse HRD and the original staffing measures, SimplePBJ can provide the first full-scale prediction of PBJ staffing Five-Star scores.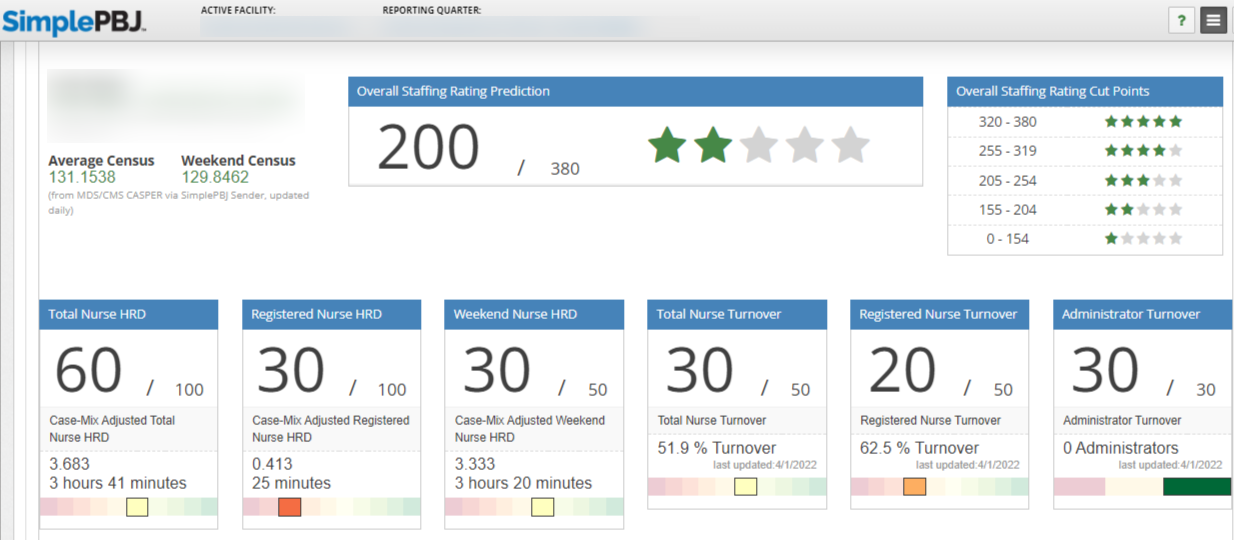 How does this staffing turnover calculation work?
In SimplePBJ, we combine your historical CMS staffing data with your current-quarter PBJ data and run it through CMS' Five Star Staffing technical calculation methods to provide your team with real-time prediction of staffing turnover measures.
Because we use actual CMS data, our predictive accuracy is incredibly high. In fact, we are already in conversation with CMS to discuss some of the inaccuracies we have found in their calculations.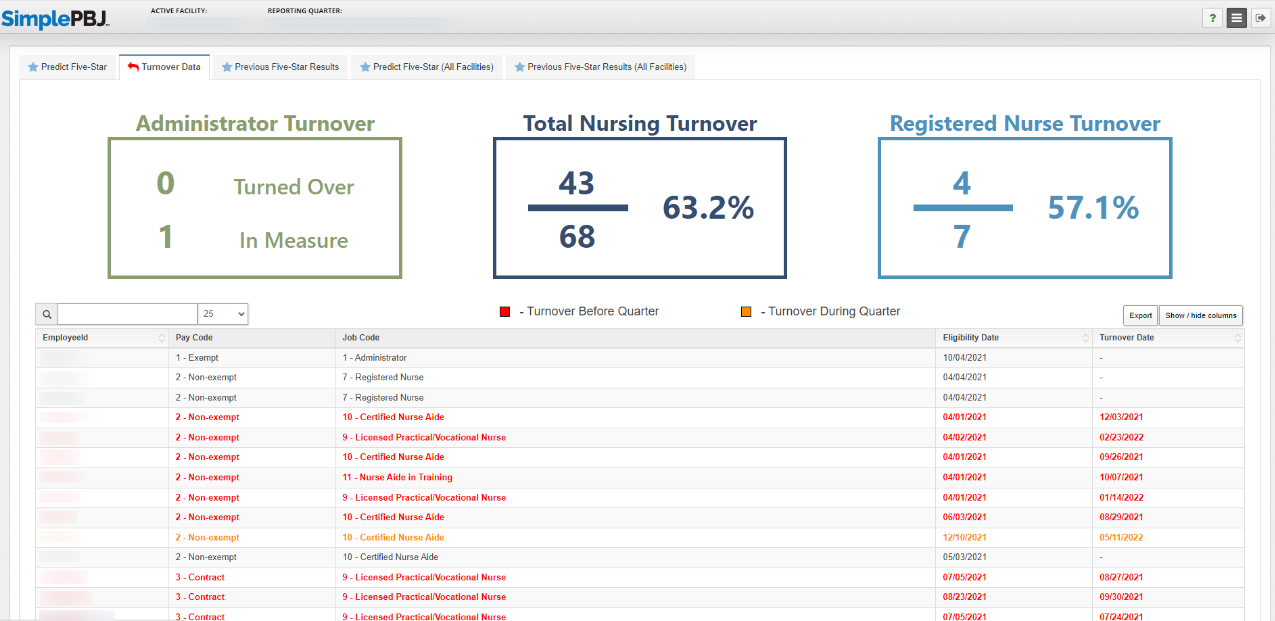 When will the new calculations be available and how can I access them?
The big update to our Predict Five Star page will roll out next week. Join us for an introduction to the turnover calculations at our Quarterly PBJ Webinar on Wednesday, October 26. You can register here.
If you are already a SimplePBJ Pro customer, the updated calculations are already included in your subscription.
Are you interested in SimplePBJ? You can request a free demo here.
---
PBJ deadline reminder:

Mon, Nov 14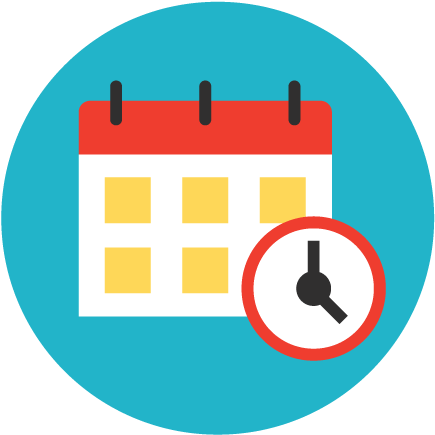 Your Q4 2022 (July 1, 2022 –September 30, 2022) PBJ staffing data is due by Monday, November 14 and should post to Care Compare the end of January 2023.  
Don't let PBJ sink your Five-Star!
On-demand webinar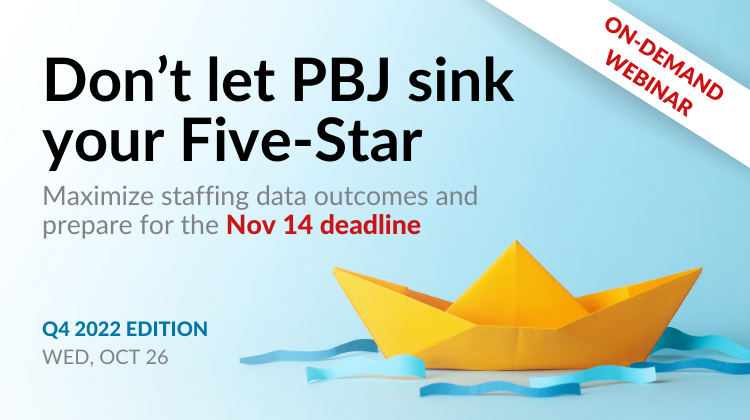 Watch on-demand
Learn to protect your Five-Star rating and how your PBJ data will be used in the new survey guidance.
Special guest speaker: Jolene Johnson, PBJ consultant and expert. Jolene will share real-world examples and strategies for successfully managing PBJ compliance.