During this webinar, we'll take a closer look at the updates to the MDS 3.0 Item Sets that will be used in LTC facilities beginning October 1, 2020. 
We'll also explore what the Interdisciplinary Team needs to do now to prepare for MDS Item Set completion during FY2021.
---
[On-demand webinar] What you need to know about the MDS 3.0 for October 1, 2020
Mary Madison, Clinical Consultant, Briggs Healthcare
---
What you'll learn
Identify what's changed in Sections GG, I and J for FY2021
Demonstrate accurate coding of Sections GG, I and J on required MDS Item Sets
Audit data collection for OBRA assessments that require completion of Sections GG, I and J
Discuss importance of timeliness and the capture of BIMS and PHQ-9 interview data
About your speaker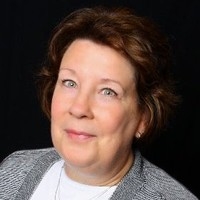 Mary Madison, RN, RAC-CT, CDP is a registered nurse with over 45 years of healthcare experience, including 40 years in long-term care. She has held positions of Director of Nursing in a 330-bed SNF, DON in two 60-bed SNFs, Reviewer with Telligen (Iowa QIO), Director of Continuing Education, Manager of Clinical Software Support, Clinical Software Implementer and Clinical Educator. Mary has conducted numerous MDS training and other educational sessions across the country in the past two decades. Mary joined Briggs Healthcare as their LTC/Senior Care Clinical Consultant in July 2014.

Webinar sponsors
This webinar is presented free of charge to all long-term care providers, courtesy of...