New year, new way: Learn viable solutions for LTC staffing shortages
Join us for an in-depth webinar as we share viable solutions to staffing shortages within our long-term care ranks through re-allocation of resources found within your current rehab department team of specialists.
Quality of Life — reaching and maintaining the highest possible functional levels for those we serve — remains our battle cry. Staffing shortages, looming reimbursement cuts, competitive PAC models of care, and ISNPs are pushing us to find new ways to deliver and succeed in our purpose of better care at a lower cost with fewer resources. This means we need to circle back to our fundamentals and areas of expertise as therapists.
We're also measured by obtaining and retaining higher functional ADL scores with less return to acute and successful return to the community, as we are graded by our residents, their families, medical professionals, communities and hospitals.
In this free webinar, you'll learn how to utilize your existing specialists to deliver on that mission, using the strengths of your rehab team to take on accountability and responsibilities to assure success in:
Case management from preadmission to successful transitions to next level of care
GG and G education and gathering of baseline and DC status
ADL collaboration and assurance of appropriate level of support
Dining levels, feeding support
And more
[Free webinar] New year, new way: Viable solutions for LTC staffing shortages
Thurs, Jan 20 | 10:30am CT (11:30am ET)
Susan Krall, Chief Strategy Officer, QRM
Save my seat!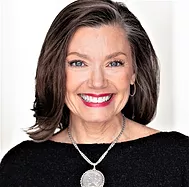 Susan Krall

, Chief Strategy Officer, QRM
Susan is a Physical Therapist with 30+ years of multi-state Post-Acute rehab management experience. Her client base includes privately owned and nationwide for-profit and not-for-profit SNFs and CCRC campuses. At Quality Rehab Management (QRM), Susan helps clients identify strategies for enhanced outcomes and patient satisfaction in today's regulatory environment.