CMS will implement a new survey process starting in November 2017, which means F-Tags as we know them now are going away. 
Beginning Nov. 28, 2017, all states will see a different kind of survey, a new computer-based process designed to improve the efficiency and effectiveness of both Traditional and QIS surveys. This free on-demand webinar will provide you with details of the new survey process and what your facility should do to prepare.
On Oct. 12, SimpleLTC and Briggs Healthcare offered a free webinar to unveil the details of the new survey process and what your facility should do now to prepare. With nearly 2,000 registered, this was one of our most popular training events ever. Now we're making it available on our site so you can watch the webinar recording on-demand and access the slides and handouts.
---
[On-demand webinar] Preparing for the new survey process (and new F-tags!)
Mary Madison, RN, RAC-CT, CDP, Clinical Consultant, LTC/Senior Care, Briggs Healthcare
---
What you'll learn
CMS goals for the new survey process
Entrance to facility by survey team
Sample selection of residents included (initial pool process)
Mandatory facility tasks for surveyors
What the updated Facility Matrix will look like
What the updated F-Tags will look like
Tips, training tools and resources
Who should attend?
Administrators
Directors of Nursing
MDS Coordinators
Department Heads/Interdisciplinary Team
About our speaker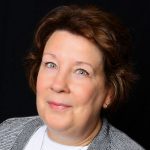 Mary Madison is a registered nurse with over 43 years of experience in the healthcare field, with 40 years in the long-term care industry. Mary has held positions of Director of Nursing in a 330-bed SNF, DON in two 60-bed SNFs, Reviewer with Telligen (Iowa QIO), Director of Continuing Education, Manager of Clinical Software Support, Clinical Software Implementer and Clinical Educator. Mary has conducted numerous MDS training and other educational sessions across the country in the past two decades. Mary joined Briggs Healthcare as their LTC/Senior Care Clinical Consultant in July 2014.
Share with your colleagues
To share this information with colleagues, please click below: