Are you ready to keep up with VBP expansion?
SNFs are anticipating a greatly expanded VBP program. Backed by recent legislation, CMS has wasted no time adding new measures and revising scoring mechanisms to accommodate this expansion.
In this webinar, Joel VanEaton guides you through the evolution of VBP. Learn about the current measures and the anticipated expansion, including eight measures by FY 2028, so you'll be prepared to retain the full portion of the 2% withhold that your facility deserves.
Here's what to expect:
History of the SNF VBP
Current measures
Expanded measures
Revised Scoring Methodology
Health Equity bonus points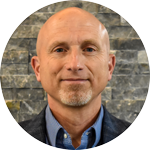 Joel VanEaton,
BSN, RN, RAC-CT, RAC-CTA, Master Teacher
Executive VP of PAC Regulatory Affairs and Education, Broad River Rehab
Joel VanEaton is the Executive Vice President of Post Acute Care Regulatory Affairs and Education for Broad River Rehab. He began his career in LTC as an MDS coordinator and worked for many years as the Director of Clinical Reimbursement and RAI for a group of nursing facilities across the southeast. Joel contributes regularly to McKnight's LTC News and Skilled nursing News. He has also contributed to the AAPACN Leader for the NAC, Skilled Nursing News Rethink podcast, AAPACN NAC Chat podcast and ASHA VOICES podcast. He also currently serves on the AAPACN Expert Advisory Panel and as Vice President of the AAPACN Education Foundation board of directors. Joel presents regularly on all subjects related to state and federal regulation, the MDS, and clinical reimbursement.