---
Most SNFs don't know they've been fined — are you one of them?
Last year, CMS enacted sweeping new requirements for COVID-19 reporting by nursing homes, including the threat of hefty fines for failure to comply. In case you were wondering, CMS has followed through on its promise, issuing more than $8 million in COVID-19 reporting fines to date. The month of March 2021 alone saw a 400% uptick in fines.
Perhaps the biggest problem: Most LTC providers are not even aware they have been fined. And many don't understand the CMS "Impose" process or their rights for payment or appeal.
In this timely webinar, we'll take an in-depth look at trends in the data and review each type of letter you might receive from CMS. We'll explain how to remain in compliance with F-tag F884 and avoid CMS fines, and we'll provide and overview of how the appeals process works, in case your facility gets hit with a fine.
What you'll learn
NHSN COVID-19 reporting requirements and non-compliance penalties
The various types of fine letters and what each means
Which CMS CASPER reports are related to COVID-19 reporting
How the fine appeals process works
How to comply with F884 and avoid CMS fines
About your speakers
Mary Madison, RN, RAC-CT, CDP is a registered nurse with 45+ years of healthcare experience, including 40 years in long-term care. She has conducted thousands of MDS and clinical training sessions over the past two decades.
---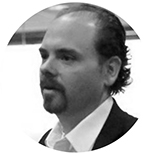 Jason Jones oversees product and technology strategy for SimpleLTC, a provider of analytics and workflow software for over 4,500 long-term care facilities. As a recognized expert in healthcare data analytics, Jason has presented in numerous national forums. 
---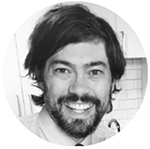 Brandon Geiger is a seasoned technology expert with two decades of experience in healthcare software design. His team has built EasyReporting, which is designed to simplify and improve daily COVID-19 reporting requirements. 
Webinar sponsors
This webinar is presented free of charge to all long-term care providers, courtesy of…