Congratulations, you've survived October 1st and the implementation of the PDPM reimbursement system! Think you can head to the beach without any worries?  Consider these questions:
What does your medical record documentation say about the care you're providing?
Does it reflect all that it should?
Will your documentation pass muster if audited?
We invite you to join us for this 60-minute webinar designed to refresh and enhance your knowledge and documentation skills.  You'll be glad you did.
---
[On-demand webinar] If it's not documented, it's not done!
Featuring:
Mary Madison, RN, RAC-CT, CDP, Clinical Consultant, Briggs Healthcare
---
What you'll learn
3 critical elements of excellent medical record documentation
3 adverse consequences of improper or missing documentation
4 key components related to PDPM documentation
Who should attend
Interdisciplinary Team members: Administrators, Directors of Nursing, MDS Coordinators, Care Plan Coordinators, Pre-Admission Screeners, Charge Nurses, Physicians, Pharmacists, Therapy Providers, Billers, Medical Records Staff, Business Office Staff
About our speaker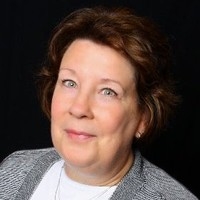 Mary Madison, RN, RAC-CT, CDP, is a registered nurse with over 45 years of healthcare experience, including 40 years in long-term care. She has held positions of Director of Nursing in a 330-bed SNF, DON in two 60-bed SNFs, Reviewer with Telligen (Iowa QIO), Director of Continuing Education, Manager of Clinical Software Support, Clinical Software Implementer and Clinical Educator. Mary has conducted numerous MDS training and other educational sessions across the country in the past two decades. Mary joined Briggs Healthcare as their LTC/Senior Care Clinical Consultant in July 2014.
Webinar sponsors
This webinar is presented free of charge to all long-term care providers, courtesy of SimpleLTC and Briggs Healthcare.