In the few short months we have operated under PDPM BC (Before COVID), we saw the implementation of collaborative, strategic approaches to patient-driven care with subsequent reimbursement that was optimistically effective.
Then…COVID, a massive disruption to cohesive anything. As we get a glimmer of our life AC (After COVID), we can clearly see the consequences of the unraveled efforts.
Join SimpleLTC and Quality Rehab Management (QRM) for this on-demand where we'll re-focus on the critical restoration of PDPM collaboration and its impact to your clinical and operational outcomes.
What you'll learn
Current criteria for capturing PDPM components
Trends leading to errors and how you can impact component accuracy
Strategies for communication, information gathering and documentation for optimal capture and retention
Five key missed opportunities and a plan of action to manage them
The real financial impact of your documentation
---
---
[On-Demand Webinar] PDPM retooling BC/AC (before COVID & after COVID)
Susan Krall, Chief Strategy Officer, Quality Rehab Management (QRM)
Access webinar & handouts
---
About your speaker
Susan Krall, Chief Strategy Officer, QRM
Susan Krall is a Physical Therapist with over 30 years of multi-state Post-Acute rehab management experience. Her client base includes privately owned and nationwide for-profit and not-for-profit skilled nursing facilities, and CCRC campuses across the U.S. Currently, Susan's primary focus with QRM (Quality Rehab Management) is on partnering with clients to identify and implement strategies which drive enhanced outcomes and patient satisfaction in today's value-driven/person-centered reimbursement and regulatory environment.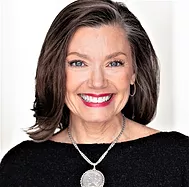 ---
Webinar sponsors