If you missed the June 11, 2020 third session of the National Nursing Home Training series, the recording and presentation slides are now available. This session is 58 minutes and 15 seconds in length and provided great information on cohorting residents and staff – both necessary to contain COVID-19 in LTCFs.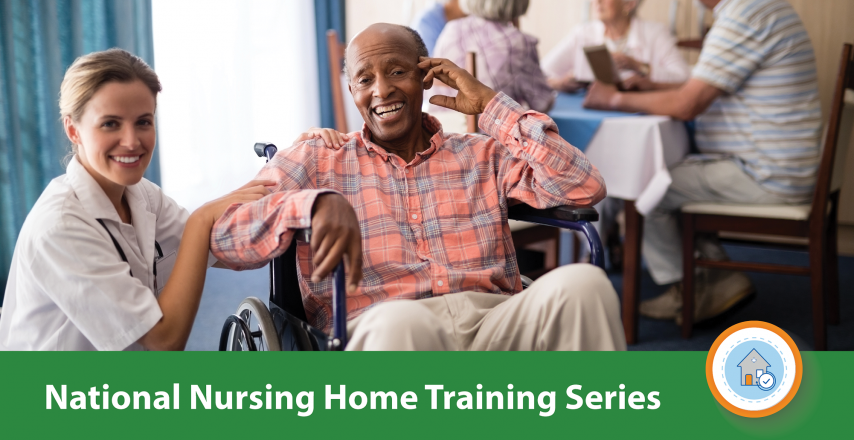 Also available are these resources:
While on the website where the above information is found (use the recording hyperlink in the initial paragraph), sign up for the remaining webinars (the series ends on July 16) to get more information or click here.
---
The Topic
Cohorting: Effective Management of Residents and Staff
This session will provide an overview of cohorting guidelines and strategies that can be used as part of a facility's infection control and prevention program. This training will cover a multi-disciplinary approach to cohorting, including staffing considerations, the role of environmental services, personal protective equipment (PPE) resources and bed management. The training will include cohorting strategies related to COVID-19 and lessons learned from the field.
Audience
Open to nursing home leaders, clinical and administrative staff members and others interested in nursing home infection prevention in the era of COVID-19.
Event Description
The National Nursing Home Training Series is brought to you by the Centers for Medicare & Medicaid Services (CMS) and the QIO Program, a national network of Quality Innovation Network-Quality Improvement Organizations (QIN-QIOs) serving every state and territory. Every Thursday through July 2020, we're bringing you a one-hour live webinar featuring experts on different aspects of infection prevention in the nursing home setting.
Miss a training? View recordings, slides and resources on QIOProgram.Org.  If you missed the June 4th (second) or the May 28th (1st) sessions, you'll find the recordings and the slides at this website.
---
Want to keep up with the changing COVID-19 situation in skilled nursing?