Below is a repost of a Briggs article written by Mary Madison, RN, RAC-CT, CDP, Clinical Consultant, Briggs Healthcare.
Just a few minutes ago, CMS posted QSO-20-29-NH.  The 21-page memorandum provides additional information regarding regulations found in the second Interim Rule which will be published and in effect on Friday, May 8, 2020.  Here's the summary of this notification: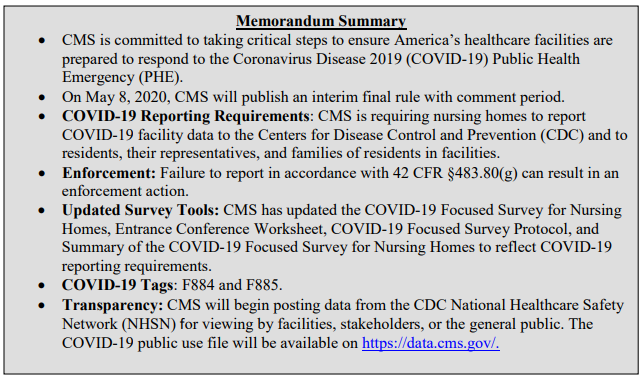 The first 5 pages are the memorandum.  The remaining pages are:
COVID-19 Focused Survey for Nursing Homes (this is an updated version)
FAQ document that speaks to required COVID-19 data submission to NHSN
This is a must-read for your management team and front-line leaders!
---
Want to keep up with the changing COVID-19 situation in skilled nursing?