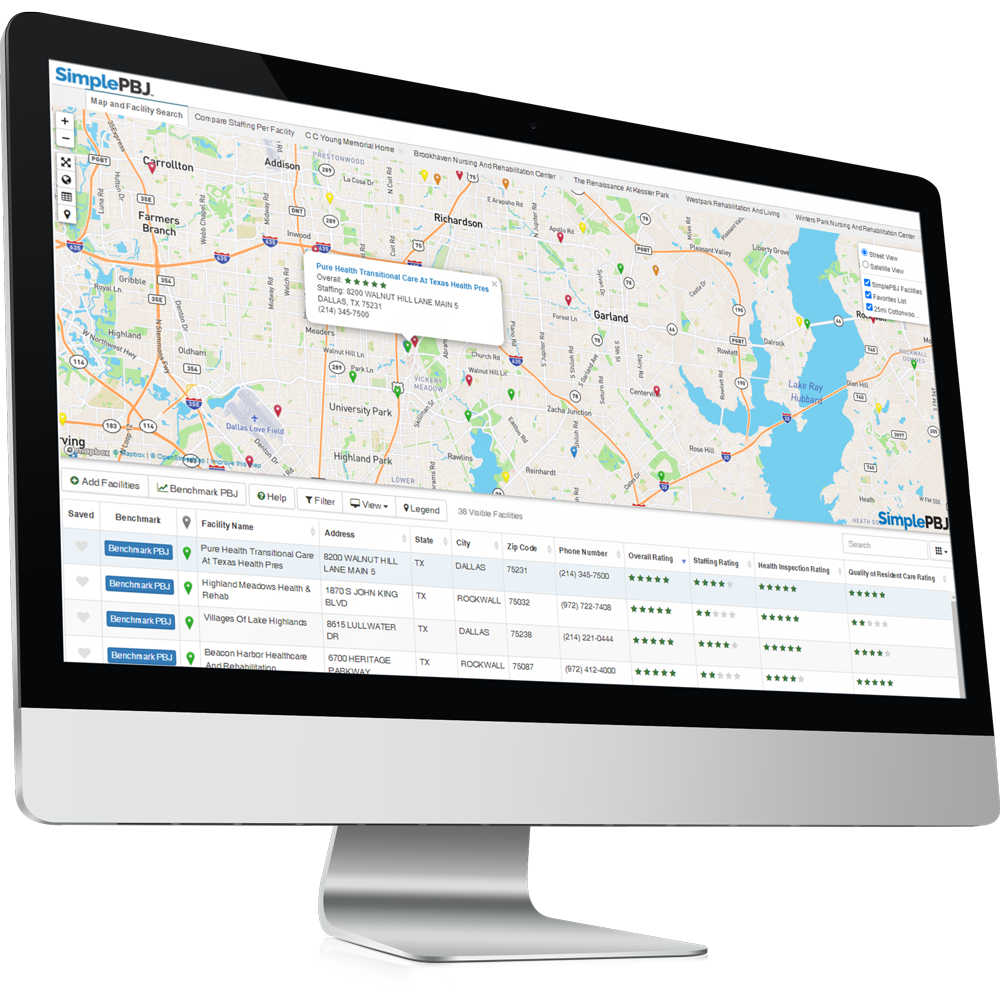 ---
Free PBJ analysis and benchmarking
Benchmark critical Payroll-Based Journal metrics and build competitive analyses – for free.
---
SimplePBJ™ Essentials — free analytics for PBJ
---
Keep tabs on your Payroll-Based Journal metrics, as well as those of your competitors… for free.
---
Compare Five-Star ratings.
Benchmark and monitor your PBJ staffing trends and Five-Star ratings published on Nursing Home Compare.
---
Spot and adjust staffing trends and easily benchmark your PBJ performance metrics against other facilities.
Profile your facility and compare it to nearby competitors or other skilled nursing facilities around the country.
---
Review the latest CMS data.
Get CMS Nursing Home Compare data at your fingertips, so you can track changes and trends in one simple location.
Get free PBJ and staffing data at your fingertips
---
Get instant insights into PBJ staffing and Five-Star with the latest CMS data.
---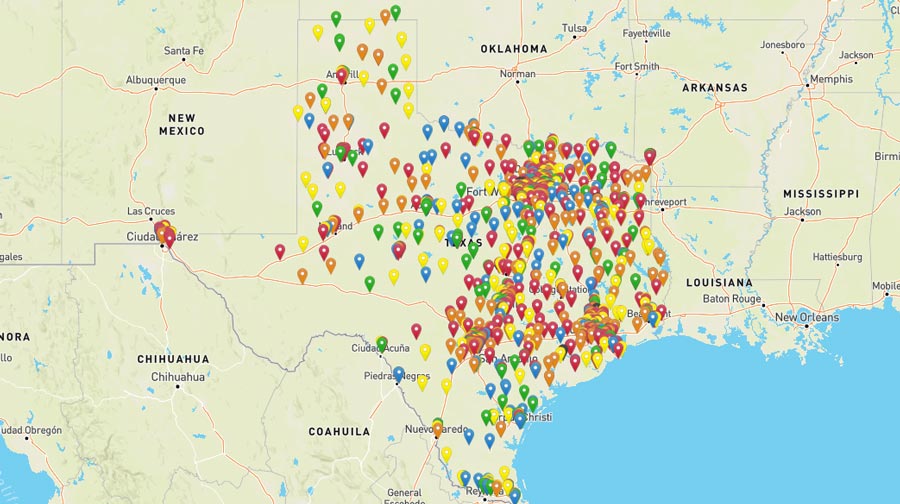 ---
---
Monitor local/regional PBJ trends.
Profile your facility against others in your city or state to see changes in staffing trends and ratings.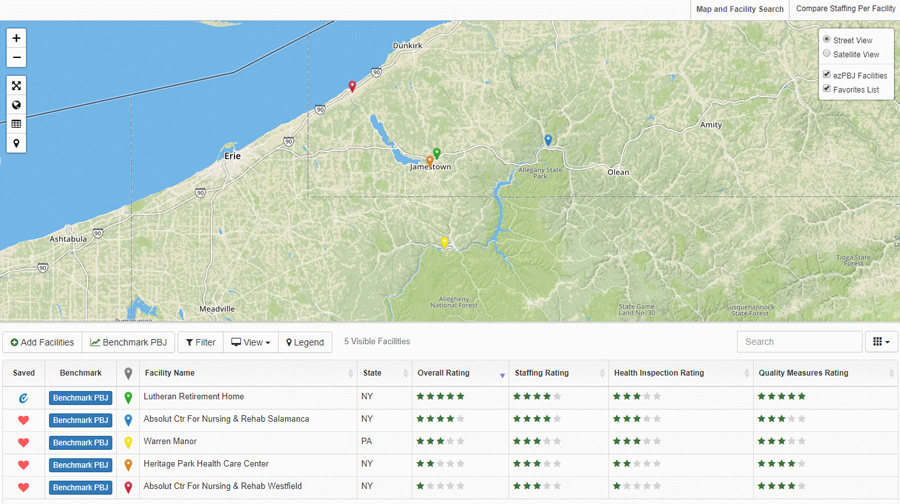 ---
Compare Staffing Five-Star ratings.
Compare your facility's Staffing Five-Star ratings with any facility in the country using color-coded map views.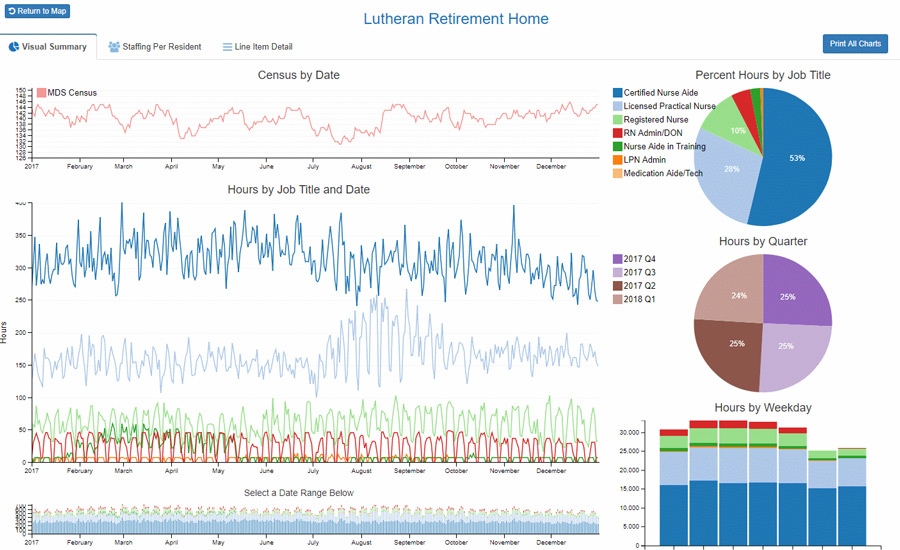 ---
Track your PBJ staffing trends.
Monitor your facility's staffing trends and
Hours Per Resident Day calculations u
pdated with the latest CMS public data.
---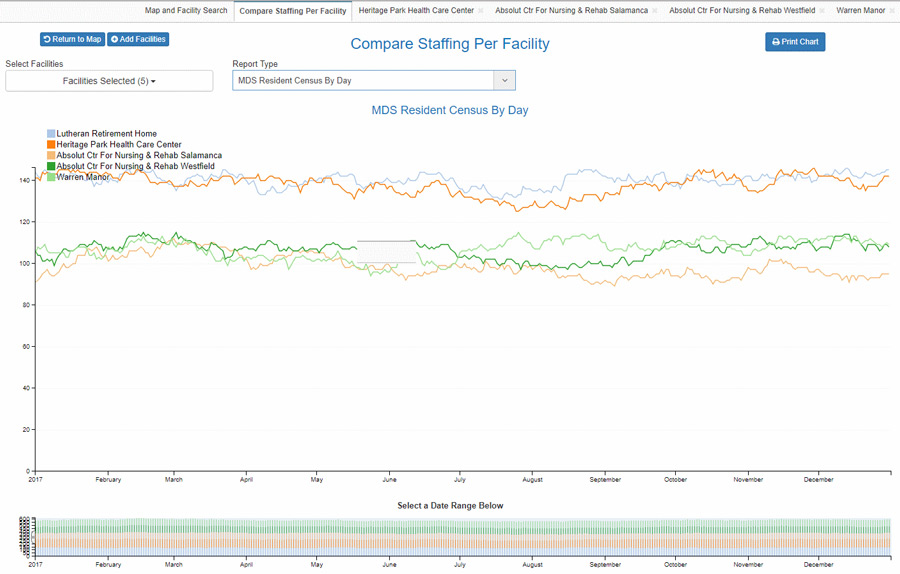 ---
Monitor specific facilities and compare ratings to discover your organization's staffing strengths and weaknesses.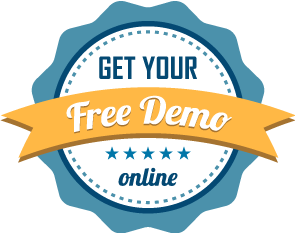 Need help with your PBJ?
SimplePBJ™ Pro is the simplest, most cost-effective way to master PBJ reporting and compliance.
---