Our previous webinar with Dr. Buslovich and Dr. Wasserman was one of our highest attended webinars ever.  In this follow-up event, you'll hear the latest COVID-19 updates based on the front-line experience of two well-known physicians from both coasts.
Don't miss this on-demand webinar, covering a wide range of strategic infection control strategies, as well as an extended Q&A session to address your specific needs and challenges.
---
---
What you'll learn
The latest strategies and expected outcomes for universal testing
An update on various infection control approaches taken across multiple states
Ground-level feedback from DOH infection control surveys
Answers to key questions from providers across multiple states
About our speakers
Dr. Steven Buslovich is a practicing geriatrician and certified medical director of several nursing home and post-acute care facilities. He is an active committee member in the American Geriatrics Society's (AGS). He created the Technology Innovations Pavilion at the annual AGS conference where aging-focused startups collaborate with geriatricians. He is an expert in frailty, complex care management, and PDPM. Dr. Buslovich is the recipient of AMDA's Shark Tank Innovation Award.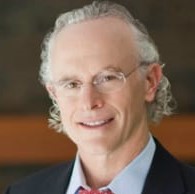 Dr. Michael Wasserman is the President of the California Association of Long Term Care Medicine (CALTCM) and Medical Director at Eisenberg Village. He has devoted himself to serving the needs of seniors for the past thirty years. He previously was President and Chief Medical Officer for GeriMed of America, a Geriatric Medical Management Company located in Denver, Colorado. Dr. Wasserman serves as a board member for the American Geriatrics Society's Foundation for Health in Aging. He has spoken extensively and been published on a variety of topics involving geriatrics, healthy aging, Alzheimer's Disease, the business of healthcare, practice management and managed care. 
Webinar sponsors
This webinar is presented free of charge to long-term care providers, courtesy of: