Now that the MDS PDPM switch has been turned on state by state for OBRA assessments and reimbursement remodeling, it's time to get our GG game on!
GG sprang upon us in 2014 with the Impact Act as a method to gather the same baseline and DC data on self-care and mobility across all post-acute settings. This was first enforced through a process penalty for incompleteness (GG dashes), then swiftly progressed to the primary driver of PT/OT and nursing reimbursement under PDPM in a SNF setting.
Fast forward to today and GG has stepped into QRPs, OBRA assessments and, in several states, Medicaid reimbursement. During this webinar, we dive into readiness and strategies for accurate capture in a world with increased focus on GG, impacting our clinical and financial story.
What you'll learn
The evolution of Section GG – where it's been and where it's going
The impact GG makes on our clinical and financial story
Methodologies for accurate GG capture
Resources to ramp up the team and monitor success
[On-demand webinar] What's all this about GG? It's Game Time!
Susan Krall, Chief Strategy Officer, QRM
Watch on-demand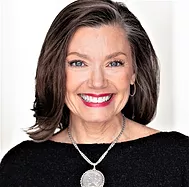 Susan Krall

, Chief Strategy Officer, QRM
Susan is a Physical Therapist with 30+ years of multi-state Post-Acute rehab management experience. Her client base includes privately owned and nationwide for-profit and not-for-profit SNFs and CCRC campuses. At Quality Rehab Management (QRM), Susan helps clients identify strategies for enhanced outcomes and patient satisfaction in today's regulatory environment.