After 20 years, will Congress finally repeal the Medicare Part B therapy caps? How will this affect SNF reimbursement and workflow? 
SNF operators know that the Part B Therapy Cap has been a constant problem and worry for patients. Congress is gearing up to repeal it in the final weeks of this year, as repeal language has been agreed to.
At what cost will the repeal come? Congress could offset the therapy cap repeal with other cuts to the SNF sector. SNFs are already feeling the headwinds of a potential new Part A payment system. All the while, they are getting ready for the Phase 2 Requirements of Participation (RoPs).
This free on-demand webinar provides an understanding of the hot and immediate issues for SNFs right now, including an explanation of how Congress might repeal the caps and what requirements could be implemented in place of caps.
---
[On-demand webinar] The future of Medicare Part B therapy caps
Cynthia Morton, Executive Vice President
National Association for the Support of Long-Term Care (NASL)
---
About our speaker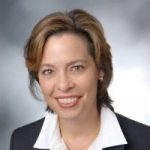 Cynthia K. Morton, MPA, is a national expert on Medicaid, Medicare and other public policy affecting the long-term and post-acute care sectors. Currently, she serves as the Executive Vice President for the National Association for the Support of Long Term Care (NASL), where she advocates for her members' interests. Prior to joining NASL, Cynthia served as the Vice President for Political Affairs for the American Health Care Association/National Center for Assisted Living (AHCA/NCAL).