Worried about census? Learn what you can do NOW to boost admissions.
Concerns about census have shifted into overdrive. A recent McKnight's poll revealed that 82% of executives see census as a top challenge, and nursing home occupancy – down 15% since 2019 – hasn't bounced back after the vaccine rollout.
Even with an end to the pandemic in sight, it's clear: a "wait it out" strategy won't fix your bottom line. What should you be doing NOW to boost admissions? How can you position your LTC organization for the post-pandemic "Next Normal"? And where does technology help in the process?
Watch this on-demand webinar to discover a step-by-step approach to building your post-COVID census. You'll hear perspectives from the front lines as well as from a clinical view, plus how you can dig deeper into your data to improve your admissions outlook.
---
[On-demand webinar] Rebuilding census after
COVID-19: A step-by-step system for growth
Download handouts
---
Download and watch this webinar to:
Explore approaches to regaining momentum with old—and new—referral channels.
Learn key referrer priorities and address your ability to deliver on them, using benchmark data.
Look for creative, but practical, ways to innovate and reinvent the way you use your resources.
Align marketing with reimbursement strategies.
Optimize revenues for every new patient, identifying opportunities for increased reimbursement early and often in the process.
Use performance analytics to improve outcomes, increasing future referrals over time.
---
About your speakers: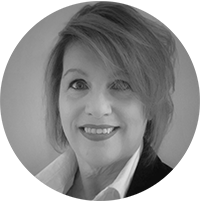 Melissa L. Green, RN, MSHA, RAC-C
Co-Founder and Chief Clinical Officer, Trio Healthcare. LLC
Melissa has 20 years of experience in clinical leadership, with an emphasis in senior healthcare industry. She provides leadership and guidance on all aspects of the clinical services provided at Trio's 23 senior care communities and also serves as Corporate Compliance Officer for the Company.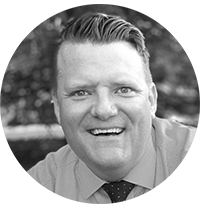 Mike Logan
CEO, Michigan Masonic Homes
Mike has a senior living operations management background spanning more than 20 years. He is responsible for the overall strategic, financial and operational positioning of the Michigan Masonic Home portfolio, including post-acute care, Life Plan Community and a PACE program.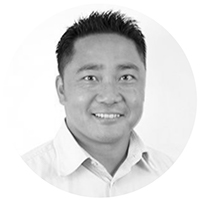 Hai Le
Director of Sales and Business Development, SimpleLTC
Hai Le has extensive technological experience with Electronic Health Record solutions, having spent over 20 years helping build solutions in both the Post Acute and Ambulatory segments. Throughout his career, he has designed, built, and implemented functionalities aligned with the changing needs of clinical and financial users.
---
This webinar is presented free of charge by: