Beginning Nov. 28, Phase 3 of CMS Requirements of Participation (RoPs) will require SNFs to identify individuals with traumatic life events, both recent and in the past. Once identified, providers will be responsible for implementing a trauma-informed approach to resident care.
This brings up some complicated questions:
When does distress reach the threshold of trauma?
What's the relevance of early childhood trauma?
Do difficult life experiences mean the resident has been traumatized?
If the resident has an acute or chronic trauma reaction, how should we respond?
What role does the resident's resilience play in their trauma response?
How can we help our residents deal with these difficulties?
In this enlightening webinar, you'll gain a new understanding of how trauma reactions develop and persist, as well as how to distinguish trauma responses from other mental health issues. We will also highlight ways of developing care for residents who have experienced trauma. Since trauma reactions have multiple causal factors, so do helpful clinical responses.
---
[On-demand webinar] Trauma-informed care: Identifying and treating residents who have experienced trauma
Featuring:
Dr. Robert Figlerski, Director of Behavioral Health Services, Mid-Atlantic Region, TeamHealth
---
What you'll learn
Factors leading to trauma and how they contribute to trauma reactions
Trauma symptoms and how to differentiate them from common disorders
Helping residents cope with trauma and adjust to their circumstances (including re-traumatization)
Behavioral health regulations related to trauma care
How to implement a basic trauma-informed care strategy at your facility
About our speaker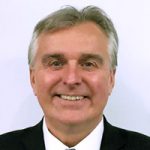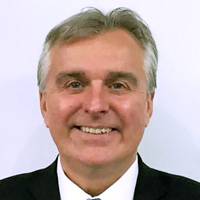 Dr. Robert Figlerski is the Director of Behavioral Health Services for the Mid-Atlantic region of TeamHealth, one of the nation's largest providers of acute/post-acute care. He focuses on clinical, educational and research efforts in the area of Health Psychology and Rehabilitation, helping individuals adapt to challenges during the rehabilitation process and achieve the best quality of life. Dr. Figlerski conducts frequent training programs and seminars in the skilled nursing community.
Webinar sponsors
This webinar is sponsored by SimpleLTC and TeamHealth. Feel free to share this training opportunity with your colleagues.