Attention Simple Texas clients:
Significant changes are coming to MDS Assessments and the LTCMI on the TMHP LTC Online Portal, beginning Oct. 1.
Like many of our clients in Texas, you may be asking, "What's the status of these changes in my SimpleCFS™ software? Will Simple be ready by Oct. 1? How will my workflow be affected?"
Rest assured, Simple is on top of these changes, and we're working to make the transition as smooth as possible for Texas clients. In this webinar, we walk you through the new changes and answer questions from TX providers.
Objectives:
Understand what additional data will be collected on the LTCMI
Learn how Simple will help in the collection of this data
Review the new workflow in SimpleCFS
Ethan Tayne
Solution Strategist, Simple Solutions
Ethan has worked at SimpleLTC since 2013 and is currently responsible for managing the strategic direction of the SimpleAnalyzer™ solution. His team works to simplify the regulatory landscape by creating tools that enable customers to gain control over the outcomes that matter most to them.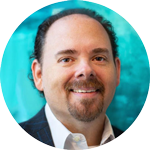 Jason Jones
VP and General Manager, Simple Solutions
Jason Jones oversees product and technology strategy for Simple, a Netsmart solution serving over 7,000 long-term care facilities. As a recognized expert in healthcare data analytics, Jason has presented on technology topics in numerous forums and industries, including national conferences for LeadingAge, AAPACN, ADVION and others.