Attention Texas providers! New STAR+PLUS MCO credentialing requirements take effect Apr. 1, 2018. Is your SNF organization ready? If you're not sure, you need this webinar.
Beginning Apr. 1, 2018, all Texas nursing facilities must comply with new STAR+PLUS credentialing requirements, with a deadline of the MCOs credentialing all current facilities by Dec. 31. This webinar is your chance to learn what's changing and why, plus understand related changes like new STAR+PLUS performance standard requirements for 2019, value-based payments, and more.
---
[On-demand webinar] Texas STAR+PLUS: We need to see your credentials!
Michelene Cleary, President, Long-Term Care Service Division
Cypress Healthcare Consultants
---
What you'll learn
What Texas SNFs need to know about STAR+PLUS
MCO credential changes, from demo form to full credentialing
Background on Texas STAR+PLUS
Underlying legislation/state contracts (Texas S.B. 7)

Deadlines for new 

credentialing requirements
STAR+PLUS performance metrics for nursing facilities effective 2019
Who should attend?
Administrators
Operations directors/managers
COOs
Anyone responsible for MCO credentialing
---
This webinar is offered free of charge to Texas providers by SimpleLTC in conjunction with Cypress Healthcare Consultants.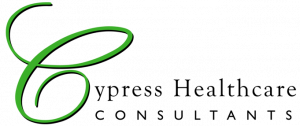 To share this information with colleagues, please click below: