Properly assessing and reporting depression is critical to both resident well-being and facility reimbursement.
Up to 60% of residents in a skilled nursing setting exhibit some type of depressive symptoms, but depression frequently remains undetected and untreated. Not only that, improper assessment of depression can have direct financial impact, with reimbursement loss reaching up to $2,200 a month per facility, depending on the RUGS-IV classification.
The current method of assessment and reporting involves Section D of the MDS 3.0, which utilizes Patient Health Questionnaire-9, a common depression screening tool. While this approach has helped standardize the process, there are significant drawbacks that limit reliability and accuracy.
Is your organization properly managing the assessment and reporting of depression?
This on-demand webinar was presented to nearly 2,000 attendees on Sept. 7, 2017. Now you can watch it on-demand to learn to better identify, treat, and report depression as it presents in the skilled nursing setting, as well as understand the financial ramifications of improper documentation and reporting.
---
[On-demand webinar] Administering the PHQ-9 and maximizing identification of depression
Robert Figlerski, Ph.D., Director of Behavioral Health Services, New York Region, TeamHealth
---
What you'll learn
Common issues that put residents at high risk for depression
Consequences of depression in a SNF setting
Strengths and weaknesses of the PHQ-9
Potential impact on SNF reimbursement
Important aspects of the clinical interview
Deciding who should be interviewed and when to use a staff interview
And more
About our speaker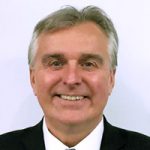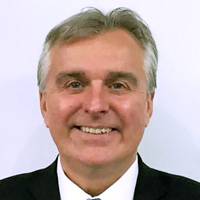 Dr. Robert Figlerski is the Director of Behavioral Health Services for the New York region of
TeamHealth
, one of the nation's largest providers of acute/post-acute care. He focuses on clinical, educational, and research efforts in the area of Health Psychology and Rehabilitation, helping individuals adapt to challenges during the rehabilitation process and achieve the best quality of life. Dr. Figlerski conducts frequent training programs and seminars in the skilled nursing community.