This is no time for standing still: Learn the best ways to move forward in clinical care
The years 2020 and 2021 have been extremely challenging for the LTC/PAC workforce thanks to COVID and the ongoing PHE. We continue to learn many lessons from standing firm on the front lines of this historical event — and it's not done with us yet!
Working in LTC is not for the faint of heart, something we've proven without a doubt since March 13, 2020. In this in-depth webinar, we'll use a bit of hindsight to examine the best ways to move forward from this point.
What you'll learn
Tips for forward management of Infection Prevention and Control and Emergency Preparedness programs
Why data is king and always will be
How to take care of your staff so they'll take great care of your customers
What to do when the waivers have ended
How to prepare for anticipated late 2021–2022 regulatory changes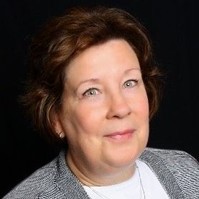 Mary Madison
, RN, RAC-CT, CDP
LTC/Senior Care Clinical Consultant, Briggs Healthcare
Mary is a registered nurse with over 45 years of healthcare experience, including 40 years in long-term care. She has held positions of Director of Nursing in a 330-bed SNF, DON in two 60-bed SNFs, Reviewer with Telligen (Iowa QIO), Director of Continuing Education, Manager of Clinical Software Support, Clinical Software Implementer and Clinical Educator. Mary has conducted numerous MDS training and other educational sessions across the country in the past two decades. Mary joined Briggs Healthcare as their LTC/Senior Care Clinical Consultant in July 2014.