iQIES is here! How will this affect your SNF data processes — and the CMS changes coming Oct. 1?
iQIES — the new CMS data platform for MDS transmission, CASPER reports, surveys and more — is now a fact of life. How will this affect your SNF workflow and data security? How can you ensure your data processes are ready for Oct. 1?
Watch this special webinar hosted by ADVION (formerly NASL), as we explore the implications and risks of SNF compliance under the new iQIES system.
What you'll learn:
Critical steps to ensure your data processes are ready for Oct. 1
One month in: How have SNFs adjusted to the iQIES changes?
Strategies for automating MDS transmissions, protecting your reimbursement, and managing iQIES access
Future of iQIES: PBJ, CASPER, ASPEN, surveys and more
How ADVION has worked with CMS to advocate for SNFs
[On-Demand] Beyond iQIES: Safeguarding SNF Data, Protecting Reimbursement, and Preparing for Oct. 1
Presented in partnership with ADVION (formerly NASL)
Watch on-demand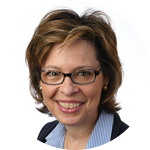 Cynthia K. Morton, MPA
Executive Vice President, ADVION (formerly NASL)
Cynthia Morton is a national expert on Medicaid, Medicare and other public policy affecting the long-term and post-acute care sectors. Cynthia has been inducted into the McKnight's Women of Distinction Hall of Honor for her leadership in the long-term care sector during her career and was twice named by Roll Call magazine as one of the leading long-term care lobbyists.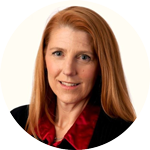 Donna Doneski
Director of Policy and Membership, ADVION (formerly NASL)
Donna Doneski has extensive experience in national healthcare policy and issues advocacy to include grassroots outreach, crisis communications and coalition building. Formerly the Director of Public Affairs at AHCA, Donna now leverages her expertise in Medicare/Medicaid policy, reimbursement, IT, pharmacy and quality to the service of ADVION's membership.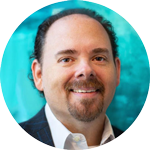 Jason Jones
VP and General Manager, Simple Solutions
Jason Jones oversees product and technology strategy for Simple, a Netsmart solution serving over 7,000 long-term care facilities. As a recognized expert in healthcare data analytics, Jason has presented on technology topics in numerous forums and industries, including national conferences for LeadingAge, AAPACN, ADVION and others.
Ethan Tayne
Solution Strategist, Simple Solutions
Ethan has worked at SimpleLTC since 2013 and is currently responsible for managing the strategic direction of the SimpleAnalyzer™ solution. His team works to simplify the regulatory landscape by creating tools that enable customers to gain control over the outcomes that matter most to them.