It's time to figure out the Final Rule...
The SNF FY 2024 Final Rule is here! This brings big changes to the SNF Medicare Part A Perspective Payment System (PPS), Quality Reporting Program (QRP), and Value-Based Purchasing Program (VBP) for 2024 and future fiscal years. Many of these changes correspond to data elements on the new MDS v1.18.11.
Worried about tackling all 451 pages? This webinar covers the FY 2024 changes and provide best practices for ensuring compliance and making any necessary system changes.
Objectives:
Review of the Quality Reporting Program and Value-Based Purchasing Program
Outline the new and changed measures and policy changes to the Quality Programs
Identify the potential impacts of the new and changed measures
Describe best practices to ensure compliance with data and facility performance reporting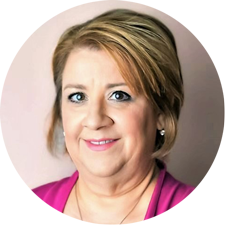 Alicia Cantinieri,
MBA, BSN, RN, RAC-MT, RAC-CTA, QCP, DNS-CT
VP of MDS Policy and Education, Zimmet Healthcare
With over 27 years of experience in long‐term care reimbursement and clinical consulting, Alicia is an expert and speaker on the Minimum Data Set (MDS), care planning, and clinical reimbursement and compliance. She is an AAPACN Resident Assessment Coordinator‐Master Teacher (RAC‐MT) and has earned Resident Assessment Coordinator Advanced (RAC‐CTA), QAPI Certified Professional (QCP), and Director of Nursing (DNS‐CT) certifications.