Top 5 PBJ Mistakes
Hard to believe that 12 quarters (3 years!) of PBJ data submission are under our belts. We're often asked, "What are the biggest mistakes facilities make when completing their PBJ reports?" Here are the top 5 — based on thousands of facility implementations, consultations, and audit reviews.

Not removing meal breaks for all employees
CMS requires removing 30 minutes for (at a minimum) every 8 hours worked. This applies to ALL individuals — whether hourly, salary, or contract / therapy / agency. This also applies whether or not the individual actually took the 30-minute meal break. If you are not removing meal breaks, then you are overreporting your PBJ staffing hours — which will negatively impact an audit.

Submitting overnight hours by shift start or end date
Most systems record shift hours on the date the shift started — including those worked over the midnight hour. CMS requires that shift hours be reported on the actual date worked — meaning overnight shifts must be split between two dates: the date and time the shift starts (through midnight) and (midnight through) the date and time the shift ends. Not doing so can negatively impact the results of an audit.

Underestimating the importance of census and acuity
Staffing hours are just one part of the equation. Your Staffing Five-Star also uses your average daily census and your resident acuity in the calculation. Just because you have a lot of nurses (and nurse hours) at your facility does not mean — in the eyes of CMS — that you have enough nurses (and nurse hours) to adequately care for the number and/or acuity of your residents. Another tip: make sure your MDS Discharge Assessments are up to date and submitted timely so CMS has an accurate record of the number of residents (and their corresponding clinical complexity) to use when calculating your Five-Star each quarter.

Not auditing your data before submitting
DATA IN does not equate to GOOD DATA OUT. Yes, payroll may have been processed and employees paid — but mistakes could still be present. Were all non-worked hours removed for everyone? Did the file you pull contain any duplicative worked hours? Were all staff accurately classified in the correct PBJ Job Title? Are any employees missing from the file? Ultimately, humans are the ones that record, review, and process employee hours — and we make mistakes (even if employees are properly paid). Unless you are thoroughly auditing your staffing data before you submit to CMS, you cannot be certain the data accurately represents your facility staffing for the quarter.

Waiting until the last minute to submit
Let's be honest — everyone working in skilled nursing is generally wearing more than just one hat and constantly putting out fires. Finding time each quarter to run your staffing data, review your staffing data, and submit your staffing data is challenging — and often gets pushed to the last minute. Unfortunately, waiting until the last minute to submit can usher in a host of problems: a busy or timed-out CMS connection that prevents you from submitting by the deadline, pulling your Final Validation Report to discover the file was not accepted by CMS — but you are too late to resubmit, or realizing you left out hours or made a mistake in your data but don't have enough time to correct the issue. No facility should be waiting until the day before the deadline — and especially not the day of the deadline — to submit their PBJ data…it's simply too risky.
Have other items you think should be added to this list? Any words of wisdom to share with others? Let us know.
Quarterly Reminder
Your Q1 2021 (Oct. 1 – Dec. 31 2020) PBJ staffing data is due Feb. 14 and will post to Nursing Home Compare the end of April 2021. Last quarter's Staffing Five-Star (July 1 – Sept. 30 2020 data) will post to Nursing Home Compare the end of this month.
Have more questions?
SimplePBJ™ will host its PBJ Quarterly Check-In on Jan. 27. This webinar is your opportunity to get all your PBJ questions answered before the upcoming Feb. 14 submission deadline. You can ask your questions live during the webinar, or click the button below to submit your questions now so we can be sure to prioritize them.
---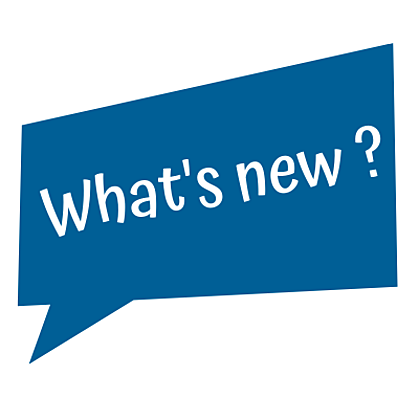 NEW FEATURE
COVID-19 data available
SimplePBJ™ now posts your latest CMS facility COVID data. To view the information, click the Benchmark PBJ option from the left menu, then click the name of your facility. The second tab contains your COVID-19 metrics.
---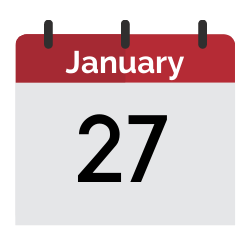 UPCOMING WEBINAR
PBJ quarterly check-in
Wed, Jan 27 at 11:30am CT
SimplePBJ™ will host its quarterly PBJ check-in webinar on Jan. 27. Learn the latest CMS updates and ask your PBJ questions. You can also submit questions in advance to be sure they get answered during the webinar, or ask them during the live Q&A.
---
UPCOMING CONTEST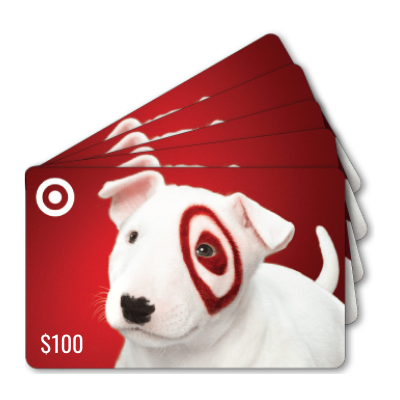 Submit early and win!
Submit your PBJ report by Fri., Feb. 5
Need an incentive for submitting your PBJ report early? We have it! Submit your PBJ report to CMS before Friday, February 5 and you'll automatically be entered to win one of five $100 Target gift cards.