Late in the afternoon of July 9, 2020, CMS posted a revised Nursing Home Five Star Quality Rating System updates, Nursing Home Staff Counts, Frequently Asked Questions, and Access to Ombudsman.  This is a 16-page QSO notification.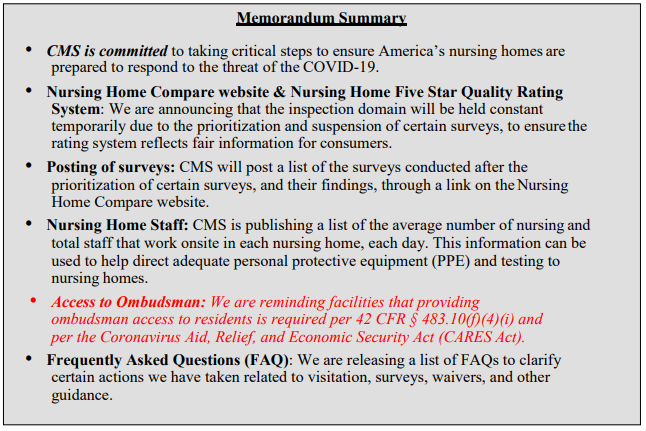 Be sure to review the entire memorandum as well as the FAQ – watch for red ink.
---
Want to keep up with the changing COVID-19 situation in skilled nursing?