On Tuesday, Dec. 11, 2018, SimpleLTC partnered with TeamHealth to offer one of our most highly anticipated webinars ever: Psychotropic Medication: Achieving a successful survey.
During the webinar, industry experts Dr. Robert Figlerski and Ms. Elizabeth Borntrager discussed psychotropic medication, which continues to be a significant focus of CMS guidance and DOH surveys. The webinar covers how to take a proactive approach to manage psychotropic medication, create medication procedures that improve quality and care while reducing risk, latest CMS guidance and requirements, and much more.
Based on dozens of questions asked by attendees during the webinar, our experts helped prepare this follow-up FAQ document.
---
What's covered in the FAQ?
The FAQ answers dozens of Psychotropic Medication questions, including:
Are there examples of behavior associated with dementia that are acceptable for pharmacological intervention?

For coding purposes, is Melatonin considered a hypnotic or an OTC natural sleep aid?

Is there a database to identify appropriate diagnosis for medication types?

Does a GDR make sense for a SNF with an average stay of 20 days?

If a patient is on Depakote for mood, is a Depakote level required?

If Benadryl is used for sleep, is it considered a hypnotic?

Is agitation acceptable for behavior monitoring?

Is Namenda now classified as a psychotropic?

And many more…
---
Download FAQ now
To download the FAQ and access the Psychotropic Medication Management resources, click below and complete the form on the registration page. Once you do, you can download the FAQ immediately.
Download psychotropic medication FAQ
---
---
About our speakers
Elizabeth Borntrager, MSN, PMHNP-BC
National Director of Behavioral Health Operations, 
TeamHealth

Ms. Borntrager has over 15 years of nursing experience, specializing in geriatric psychiatry, non-pharmacologic measures in long-term care, and psychotropic regulatory issues. She holds a Master's degree from University of North Carolina-Chapel Hill.

Dr. Robert Figlerski
Director of Behavioral Health Services, Mid-Atlantic Region, 
TeamHealth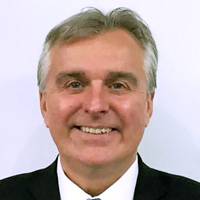 Dr. Figlerski possesses over 35 years of experience in clinical psychology, concentrating his educational, clinical, and research efforts in Health Psychology and Rehabilitation. He holds a Ph.D. and M.A. degree in psychology from Hofstra University.

---