PDPM is approaching fast! Are you wondering how you will get everything and everyone ready by then? Don't fret — we'll help you prepare for the upcoming changes.
On Oct 1, PDPM and the newest version of the MDS 3.0 Item Set both go into effect. Accurate coding of the MDS, including ICD-10 identification and coding, will be paramount. There's a lot to prepare for and no better time than now to get started.
Join us as Mary Madison provides PDPM coding tips for the MDS and ICD-10, helping you conquer the new payment model and MDS 3.0 Item Set. In this on-demand webinar, you'll learn the importance of accurate coding, the value of pre-admission screening, which MDS items are used to calculate PDPM payment, and much more.
---
[On-demand webinar] Countdown to Oct 1: PDPM coding tips for MDS and ICD-10
Featuring:
Mary Madison, RN, RAC-CT, CDP, Clinical Consultant, Briggs Healthcare
---
What you'll learn
Why SNF/LTC facilities are changing from RUG-IV to PDPM
How to create an action plan for MDS coding changes
Ways to help all disciplines understand their role in the RAI process
Where to find online resources in preparation for October changes
How to implement an IPA strategy during the first week of October
Who should attend
Directors of Nursing
MDS Coordinators
Administrators
Interdisciplinary Team members
About our speaker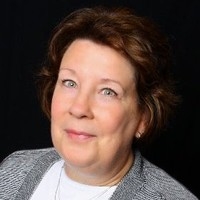 Mary Madison is a registered nurse with over 45 years of healthcare experience, including 40 years in long-term care. She has held positions of Director of Nursing in a 330-bed SNF, DON in two 60-bed SNFs, Reviewer with Telligen (Iowa QIO), Director of Continuing Education, Manager of Clinical Software Support, Clinical Software Implementer and Clinical Educator. Mary has conducted numerous MDS training and other educational sessions across the country in the past two decades. Mary joined Briggs Healthcare as their LTC/Senior Care Clinical Consultant in July 2014.
Webinar sponsors
This webinar is presented free of charge to all long-term care providers, courtesy of SimpleLTC and Briggs Healthcare .