PBJ Challenges and Staffing Score Obstacles Continue
A year into CMS' new staffing Five-Star calculation methodology, one thing is clear: coming out ahead on staffing Five-Star scores is a formidable task. With global staffing shortages and astonishingly high turnover rates, SNFs have their work cut out for them. Just like always, though, the first step to PBJ success is accurate, timely submission of data to CMS.
---
Five-Star Strategy
After establishing a successful practice of PBJ submission, SNFs face multiple strategic pathways. Navigating the complex landscape of staffing challenges and finding the easiest path to increasing Five-Star scores is as daunting as ever.
What can I do to optimize my Five-Star staffing score?
Ensure a minimum of 8 RN hours are worked every day.
Increase nurse staffing over the weekends if possible.
Pay close attention to Agency nursing staff and whether they will qualify for turnover calculations (denominator: 120 hours worked over any 90-day period; numerator: then 60 consecutive days of no shifts).
Continually coordinate with your MDS and administrative team to make sure your CMS census is accurately measured.
Be vigilant when it comes to coding staff as 1 Administrator. This should only apply to licensed administrators and assistant administrators.
Successful PBJ Habits
Accurate and timely PBJ submission is more important than ever. Here are some tips to keep in mind:
Report the "PBJ Sweet Spot": what was worked + paid.
Make sure meal breaks are accounted for in your work shifts.
Don't forget any manually added staff (exempt staff, Medical Director, Administrator, DON, etc.).
Always analyze for issues before creating your PBJ file.
Submit your file well ahead of the August 14 deadline (don't wait until Monday!)
---
Times Marches On: Updated Look-Back Period
Five-Star Reports for July, August, and September 2023 will use the look-back period of October 2021 – March 2023 for PBJ turnover calculations.
---
PBJ deadline reminder:

Mon, Aug 14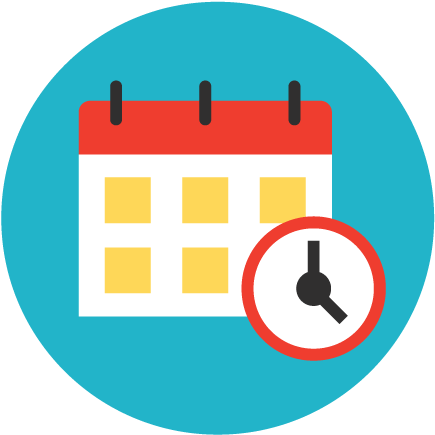 Your Q3 2023 (April 1, 2023 – June 30, 2023) PBJ staffing data is due by Monday, August 14th and should post to Care Compare by the end of October 2023.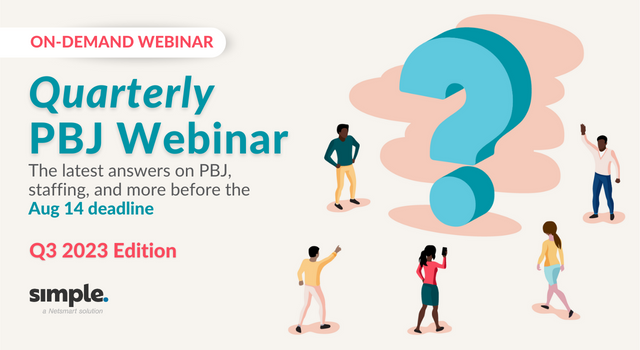 Watch the recording
PBJ webinar recording | Q3 2023
Did you miss our PBJ Quarterly Check-In on July 27? This free webinar is your opportunity to stay up to date on PBJ news and to get a quarterly refresher on building your PBJ file.