The new code for COVID-19, U07.1, is one of two new codes that will be added to the code set effective April 1, 2020. New codes are usually effective on October 1, except in the case of emergency, so we will have two codes in the new U chapter, one for COVID-19 and one related to vaping. There is currently no U chapter in the coding manual.
In the interim, the Centers for Disease Control and Prevention (CDC) has instructed healthcare providers to use code B97.29. Other coronavirus as the cause of diseases classified elsewhere, to report confirmed cases of COVID-19. Because code B97.29 is not exclusive to the SARS-CoV-2/2019-nCoV virus responsible for the COVID-19 pandemic, the CDC is urging providers to consider developing facility-specific coding guidelines that limit the assignment of code B97.29 to confirmed COVID-19 cases and preclude the assignment of codes for any other coronaviruses. The code currently represents more than 30 varieties of coronaviruses, some of which are responsible for the common cold.
The new code, U07.1, COVID-19, is to be used as a primary diagnosis (in I0020B as Pulmonary) and is to be followed by other codes to indicate the complications or manifestations of the coronavirus, for example, pneumonia. The code should be used for confirmed COVID-19 only and not for suspected cases. There are no Z codes for suspected cases or exposure of COVID-19. If the provider documents "suspected", "possible" or "probable" COVID-19, do not assign code B97.29 or U07.1. Assign code(s) explaining the reason for encounter (such as fever), and/or Z20.828, Contact with and (suspected) exposure to other viral and communicable diseases.
Presumptive does not have the same meaning as suspected, possible or probable. The COVID-19 code should be used in the case of presumptive positive tests. A presumptive positive test result means an individual has tested positive for the virus at a local or state level, but it has not yet been confirmed by the CDC. CDC confirmation of local and state tests for the COVID-19 virus is no longer required. The provider, i.e., physician's diagnostic statement that the patient has COVID-19 is enough documentation to use the code.
Considering that the U07.1 code is not effective until April 1 and healthcare providers are seeing cases now, it is important to note that the U07.1 code will not be made retroactive. The code is used for discharges and services beginning April 1.
Some folks have suggested or asked about the appropriateness of using the diagnosis code B34.2: Coronavirus infection, unspecified. This code would generally not be appropriate for the COVID-19, because the cases have universally been respiratory in nature, so the site of infection would not be "unspecified."
Coders should not use any of the other coronavirus codes with the new code for COVID-19. An Excludes1 note (meaning you cannot use the codes together) appears with U07.1 for:
Coronavirus infection, unspecified (B34.2).
Coronavirus as the cause of diseases classified elsewhere (B97.2-).
Pneumonia due to SARS-associated coronavirus (J12.81).
Resources
This content is provided by...         

---
About the author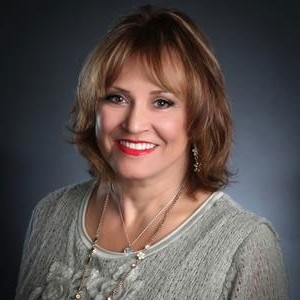 Lisa Selman-Holman, JD, BSN, RN | President, Selman-Holman, a Briggs Healthcare Company
​Lisa has done it all in health care, from being an entry-level nurse to home care executive, and now, national educator and consultant for home health and skilled nursing. She puts her more than 30 years experience into many projects, including editing the only home-health specific coding manual and working one-on-one with home health agencies and skilled nursing facilities through audit and operations reviews. 
Need help with coding?
Trust the leading outsourcing experts for accurate ICD-10 coding, delivered in 48 hours or less. Coding Done Right (CoDR) offers full-time or part-time services available for diagnosis coding and quality assurance. The industry's best coding specialists can help you improve compliance, cost efficiency and time management.
Find out how you can take your ICD-10 diagnosis coding to the next level.