The latest data can be found at https://data.cms.gov/stories/s/bkwz-xpvg.

For comparison, these were the counts for the week ending June 7, 2020: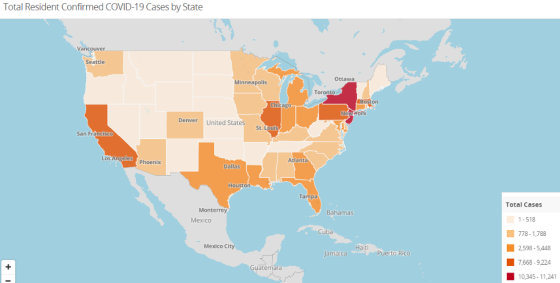 Scroll down this webpage to view individual facilities and states for COVID-19 data.
More information on viewing/using the NH Data set is found here.
---
Want to keep up with the changing COVID-19 situation in skilled nursing?