Data reported by nursing homes to the CDC's National Healthcare Safety Network (NHSN) system COVID-19 Long Term Care Facility Module, including Resident Impact, Facility Capacity, Staff & Personnel, and Supplies & Personal Protective Equipment, and Ventilator Capacity and Supplies Data Elements for week ending August 23, 2020 is now available.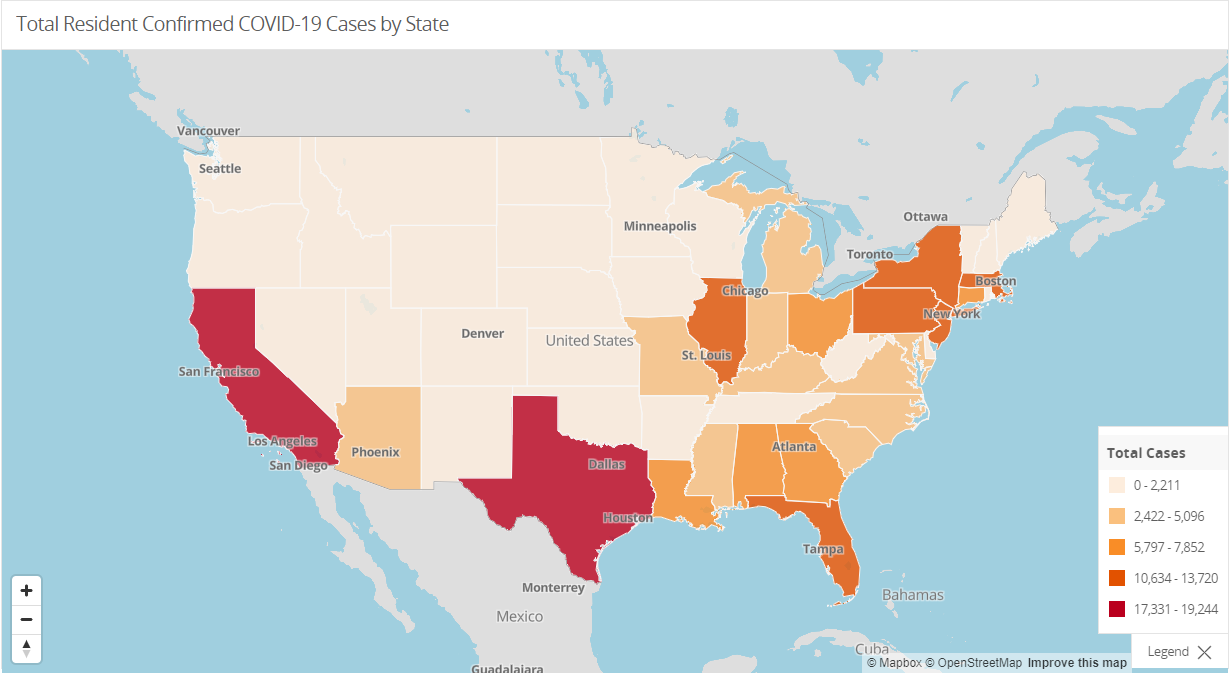 As part of CMS' commitment to protecting nursing home residents, and to boost the surveillance of COVID-19, nursing homes are now required to conduct testing of residents and staff.  More information about these requirements and guidelines can be found here.  These guidelines include testing staff on a certain frequency based on the COVID-19 positivity rate for the county the nursing home resides in.  Facilities should monitor these rates every other week and adjust staff testing accordingly.  The rates of county positivity were posted last week so you'll want to check at the end of next week for the 2nd posting of such rates.
---
Want to keep up with the changing COVID-19 situation in skilled nursing?