CMS has posted COVID-19 Nursing Home data submitted for week ending June 7, 2020.  This dataset was last updated June 18, 2020

In addition to the above, there are a number of maps and graphics related to resident cases and deaths on this webpage as well as a wealth of information that is facility specific.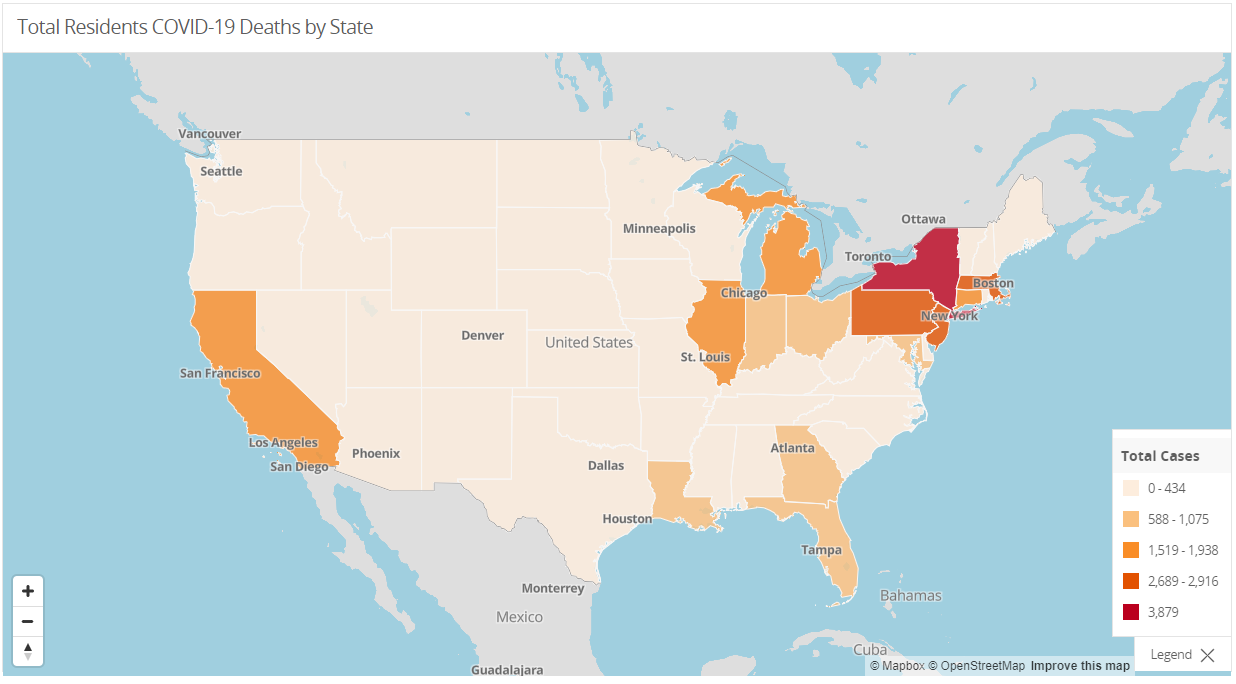 There is also a 2-page updated FAQ document that you'll want to review as well.
NOTE: The data posted by CMS is what nursing homes submitted through the Centers of Disease Control and Prevention (CDC) National Healthcare Safety Network (NHSN) system. CMS and CDC perform quality assurance checks on the data and may suppress data that appear to be erroneous. The data is not altered from what nursing homes report to the NHSN system. Data regarding numbers of new cases, suspected cases, or deaths are aggregated. Nursing homes have the ability to correct their data so future postings include corrected data.
---
Want to keep up with the changing COVID-19 situation in skilled nursing?