ON-DEMAND WEBINAR
CMS's new schizophrenia audits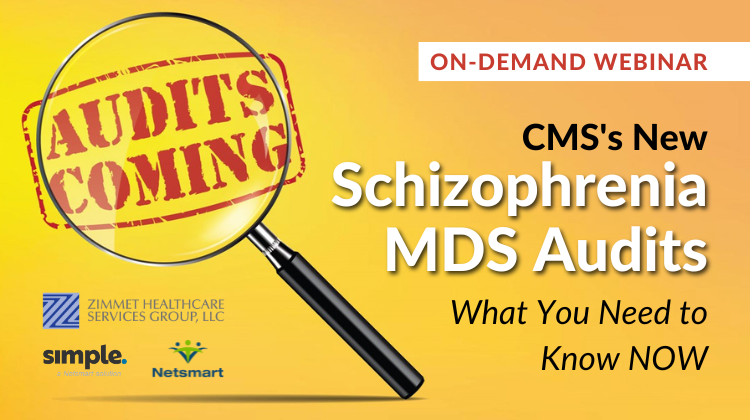 New CMS schizophrenia and antipsychotic audits are coming. How can you protect your Five-Star?
CMS recently announced new oversight and audits of inappropriate antipsychotics use, and SNF providers are worried. In a four-page memo, CMS outlined the new effort, which could drive star ratings lower for facilities found to have diagnosed patients with schizophrenia without proper assessment or documentation.
If CMS identifies inaccuracies in MDS coding, the nursing home will face significant consequences, including the Five-Star rating being downgraded by one star for six months, negatively impacting admissions, community partnerships, and the facility's reputation among stakeholders.
In this on-demand webinar, you'll learn:
Background of the CMS schizophrenia MDS audits
How your Five-Star results may be impacted
Best practices to review your documentation and evaluate risk
How to integrate past policies with new Requirements of Participation to ensure appropriate schizophrenia diagnosis and documentation
Please register to access the webinar recording and handouts…
---