SPECIAL EDITION PBJ WEBINAR
PBJ quarterly check-in: Weekend Staffing and Staff Turnover [Q1 2022]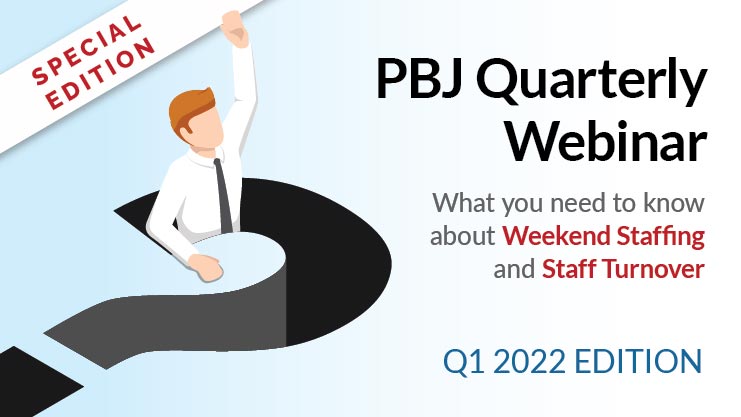 CMS recently announced two new metrics it will use in PBJ reporting: Weekend Staffing and Staff Turnover.
In this special edition of our quarterly PBJ webinar, we dig into the details of each of these new PBJ measures. Don't miss this chance to learn what you need to know about these new PBJ metrics!
To access the webinar: Complete the form and you'll receive immediate access to the webinar recording/handouts.
Please register to access the webinar recording and handouts…
---