ON-DEMAND WEBINAR:
Making sense of the SNF data deluge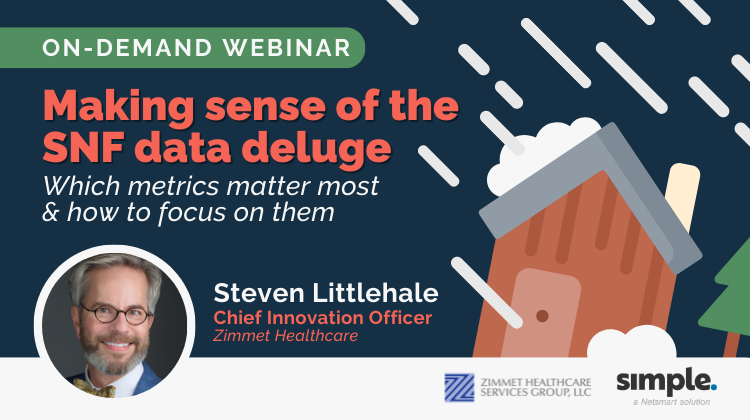 SNFs deal with lots of data. And sometimes, it can distract from resident care. But at the end of the day, data does make a difference.
Learn the various data and metrics that SNFs are accountable to, plus how to meaningfully focus on the essential ones that achieve the greatest benefit. In this webinar, we cover critical strategies for key SNF data:
Five-Star
PBJ/staffing
Occupancy
Community population trends
Rehospitalization rates
and more!
Please register to access the webinar recording and handouts…
---